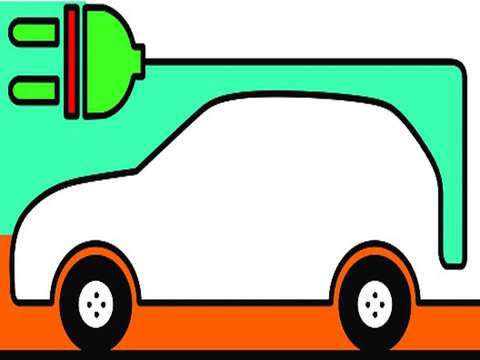 Battery electric vehicles are a great way to improve mobility and reduce pollution in urban areas. To maximize their potential, there is a need to encourage large numbers of people to adopt them.
Hybrid electric, plug-in hybrid electric and battery electric vehicles are ideal for longer journeys. Battery electric vehicles are best suited to short, low-speed journeys in towns and cities. Compact, zero-emissions vehicles powered by batteries that are quick to recharge can improve air quality and ease traffic congestion. They are quiet, easy to drive and have low running costs, making them perfect for commuting journeys or as delivery vehicles.
Several countries are ditching the petrol and diesel cars to adopt BEV . Some of these countries include:
NORWAY
Norway has become the world's EV capital, thanks to generous purchase subsidies and other incentives. EVs are exempt from acquisition tax and from the country's 25 percent value-added tax. They also enjoy privileged status on the roads, with exemptions from tolls, free ferry rides and, in some cities, free parking. The EV sold so far are about 20%. Tesla's Model X is by far the top seller, the Nissan LEAF is number 2, and Model S is number 3 this is according to EV Sales.
THE NETHERLANDS
The Netherlands holds a firm second place in the EV race. Plug-in vehicles accounted for some 4.1% of total auto sales. Tesla is the market leader here too — sales set a new record , with Model S in the lead, followed by Model X (and the Nissan LEAF in a distant third).
UNITED KINGDOM
The UK aims to be a major force in the electric vehicle market, which it sees as a way to revitalize the country's industry and provide high-tech jobs. Along with California (and possibly China), the UK is one of the few governments that has a comprehensive strategy for electrification, as opposed to the piecemeal measures being taken by most countries and states. The government's Road to Zero strategy addresses commercial vehicles, public transport, charging infrastructure and much more, and includes a proposal to end the sale of fossil-powered vehicles by 2040.
FRANCE
Paris plans to phase out legacy vehicles in the city by 2030 to cut air pollution. The country has a range of incentives in place, including purchase subsidies of up to 6,000 euros for electric and hybrid vehicles, and a diesel scrappage plan that offers up to 4,000 euros for trading in an older diesel vehicle. Plug-in vehicles are also eligible for tax breaks, and in some provinces, annual registration fees may be waived.
France had over 16,000 public charging stations at the end of 2017, and the government has set a target of 100,000 by 2020. On the negative side, the Autolib car-sharing service, which featured Bolloré EVs and a network of charging stations have gone up so far.
The most popular plug-in vehicle in France is the homegrown Renault Zoe. Tesla is less popular here than elsewhere in Europe — Model S is number 14 in year-to-date sales (per EV Sales).
SPAIN
In Spain, the government has implemented several incentive plans in the past year. The Alternative Mobility Support Plan was launched with a 20 million-euro budget to encourage sales of alternative-fuel vehicles .
In the first half of 2018, 5,906 electrified vehicles were sold in Spain, nearly double the number registered in the first half of 2017, according to the industry association ANFAC, giving plug-in vehicles a market share of 0.8 percent.
Spain has just over 5,000 charging stations, according to the latest estimate by the European Alternative Fuels Observatory. Spanish utility Iberdrola and French oil company Avia plan to invest 1.35 million euros in new charging points at 27 Avia gas stations. Iberdrola has also announced a plan to install 25,000 charging points by 2021.
DENMARK
The new policy represents an about-face for Denmark, which saw EV sales plummet after the government began phasing out incentives in 2015. In 2017 plug-in vehicle sales represented just 0.4% of the Danish market, a pittance compared to the numbers in neighboring Sweden (5.3%) and Norway (39%).
GERMANY
And then there is Germany, home to the world's largest automaker (VW) and some of the world's most iconic luxury brands. The federal government goal is having one million electrified cars by 2020 .
The Renault Zoe is the best-selling plug-in in Germany, closely followed by the BMW i3 and VW e-Golf. Tesla's Model S is far back in the pack at spot
SWITZERLAND
Another EV laggard is Switzerland, a small auto market that's dominated by German and French brands. As is the case in several countries, consumers' love affair with SUVs has derailed the government's efforts to meet previously agreed-upon emissions reduction goals. In a 2017 national referendum, the Swiss opted for strict limits on CO2 emissions of new cars, but auto importers are far from reaching the agreed-upon levels, and are moving in the wrong direction.
AFRICA
Some two million new vehicles were registered in 2017, which is a low number for a continent made of almost two billion people. The vehicle ownership rate is half of what it is in India, and several times less than in more mature markets, making it the most underdeveloped automotive market in the world.
Add that to the accelerated demographic growth and the potential is immense, especially considering that three markets (South Africa, Algeria, and Egypt) own 70% of that overall market.
Kenya — With a locally developed automotive brand, the Mobius off-roader, and with several automakers (including Peugeot and Volkswagen) investing in the country, expect fast growth in coming years, with 300,000 units a year possible by 2030. This being a tech-friendly country, this could be one of the countries with higher EV uptake in Africa as well. Few companies have embraced EV and spearheaded EV mobility that is Nopia Kenya and Knights and App, lack of public charge system seem to be the major challenge but the government promised to step in in order to build them , once this is done we will expect more EV in the Country.
Nigeria — In a country of 183 million people, the new car market is just 53,900 units .So, by 2030, considering the economic and demographic growth (the country is expected to have 274 million people by then), expect these numbers to surge to some 600,000 units, which would make it one of the fastest growing markets worldwide.
South Africa — Home to a 700,000 unit/year automotive market, and with an industry of over one million units per year, one can consider South Africa the only mature market on the continent. So, while the growth rate until 2030 shouldn't be impressive, the fact is that the current volume will almost certainly continue to make it the largest car market in Africa, with over 1 million units per year.
Northwest Africa (Morocco, Algeria, and Tunisia) — While geographically part of Africa, these countries are influenced by cultural and economic ties to Europe, and that is particularly visible in Morocco, which is a low-cost assembly hub for the Renault Group (and maybe home of the euro-spec Kwid EV), with Peugeot's PSA said to be following it soon. So, expect low-cost EVs of French origin to thrive here. In 2030, the total car market of these three countries is said to reach some 1.5 million units.
Egypt — With an established auto industry and the population set to reach some 133 million people by 2030, expect the local auto market to surpass 1 million units by then, rivaling South Africa for the position of largest automotive market on the continent.
Join the newsletter to receive the latest updates in your inbox.