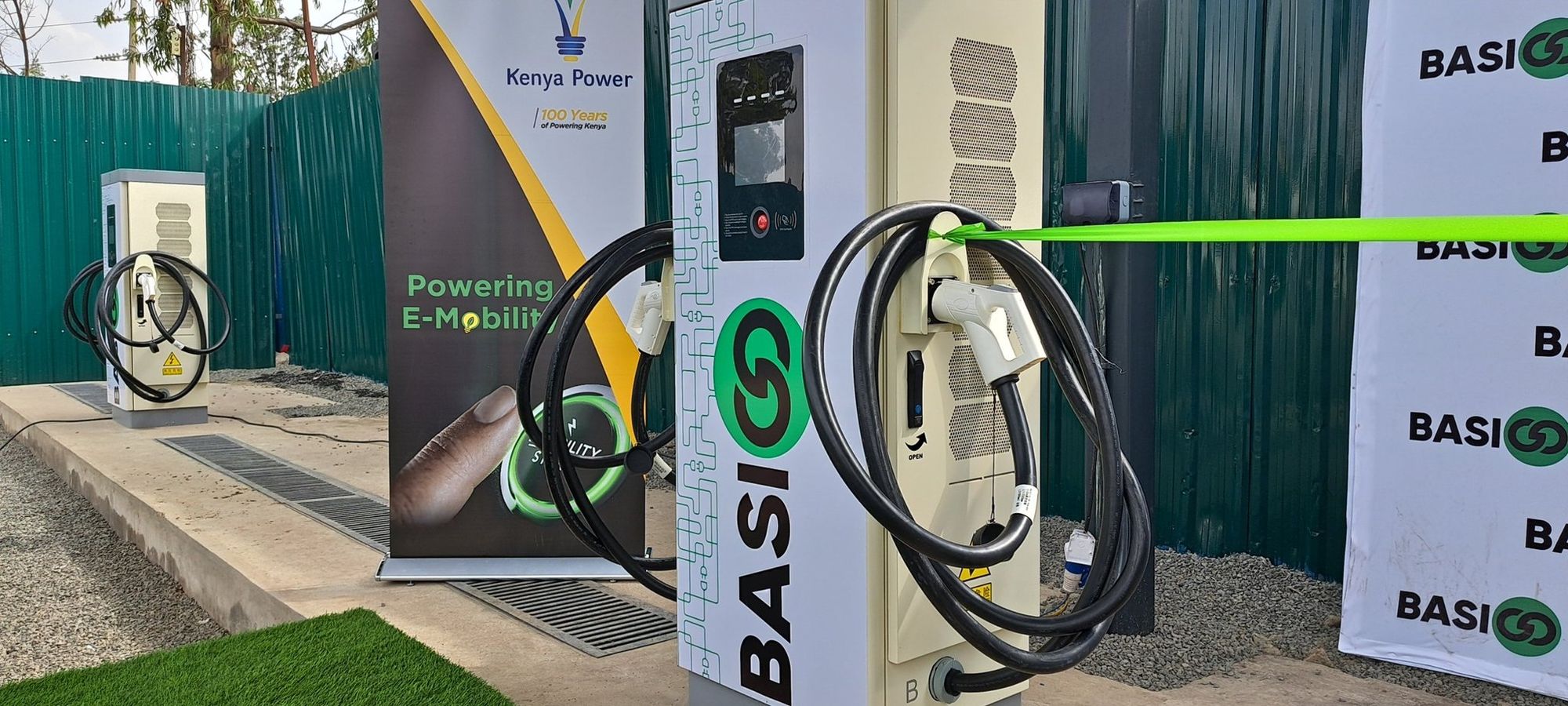 BasiGo has been at the forefront in championing zero combustion transportation systems around Kenya, specifically Nairobi. The local startup company has several Electric Vehicles plying several routes, some of the Sacco which has partnered with BasiGo include, Citi Hoppa, Metro Trans, Super Metro, Embassava, and East Shuttle.
Today the company has officially launched its first charge station at Buruburu which is in partnership with Kenya Power, it will be accessible to the public. During the launch, the BasiGo CEO Jit Bhattacharya thanked his charging team, the Kenya power regional team, and the real estate team (TJ & U) that has offered them the space to install their charge.
The station can charge six buses simulteneously and by the end of 2023 will charge 25 buses at a go. This is achieved as a result of Kenya Power support in introducing e-mobility tariff which provides low-cost power for EV charging during the night. The new station will charge e-buses of OMA Sacco and Embassava.
Also, Mr. Bhattacharya thanked the government through several affiliated departments that have seen the success of them thus far such as EPRA, NTSA, and Kenya Power among many others.  Their vision is to have more connected and clean transportation and profitable but cheap cars to be affordable to and by all.
Kenya Power Managing Director and CEO Joseph Siror also say they have a substation completed a month ago that will help in supplying power to the opened charge station. He hopes that the growth of electric vehicles will be embraced by all as a result of several charge stations that the company plans to open in the near future.
Join the newsletter to receive the latest updates in your inbox.