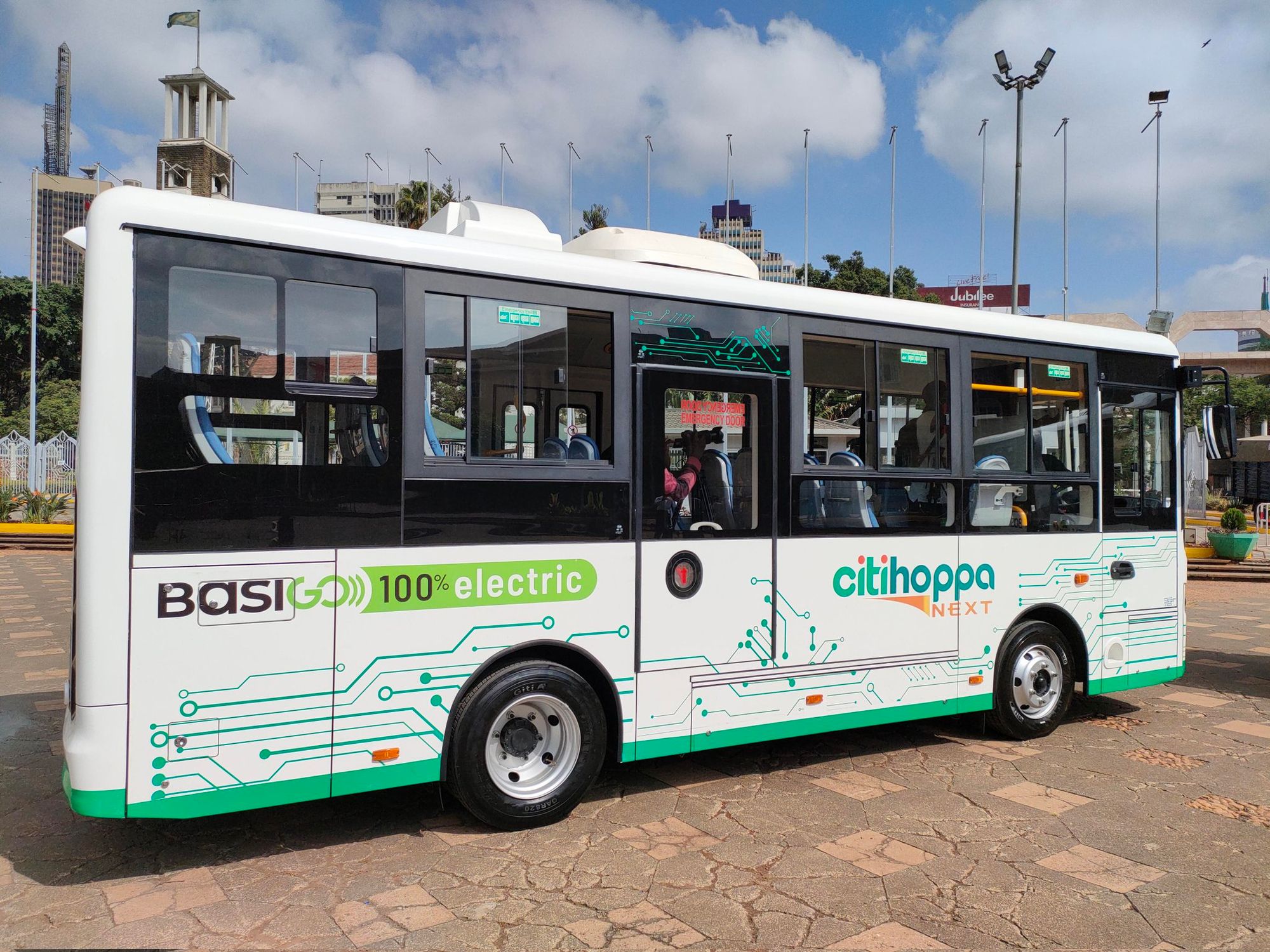 BasiGo an electric bus startup has launched its first-ever electric passenger bus in anticipation of increased demand for environmentally friendly transport. The 25-seater bus, designed by the world's largest manufacturer of electric buses BYD Automotive, has a 250-kilometer range with a recharging period of fewer than four hours.
Speaking during the launch event, Sam Kamunya, Head of Business Development at BasiGo said the bus will be able to run on full charge for a whole day then charge at night when the grid isn't busy. "Currently, with the routes, the two buses are plying the charging ports are located along Airport North Road but as we expand we will identify charging ports in all locations," said Kamunya,
Buyers will also be subjected to a daily subscription fee of Sh20 per kilometer to cover the cost of leasing the battery. The per charge cost is to cater for nightly charging at a BasiGo depot as well as service and maintenance for the buses.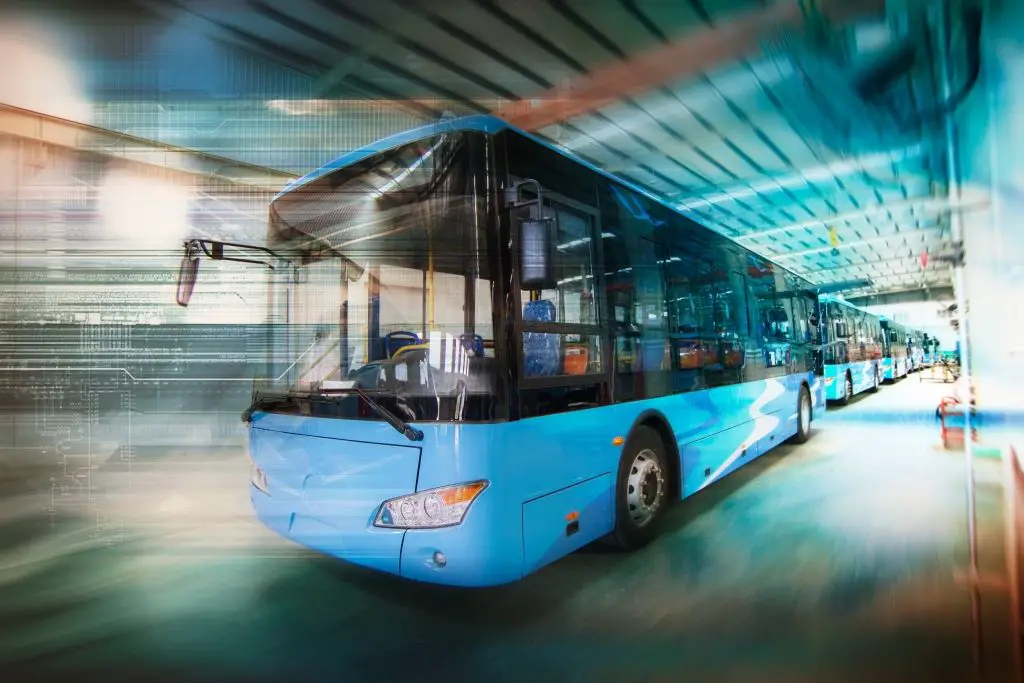 Further, BasiGo has a portal, where the customers will log in and they will be able to see the location of the bus, charge the bus, and the electric potential of the bus on payments.
BasiGo chief executive and founder Jit Bhattacharya said they are thrilled to be partnering with two pioneering public service vehicle (PSV) operators Citi Hoppa and East Shuttle to give Kenyans their first chance to ride in an electric bus. Citi Hoppa, Operations director, Githaiga Weru, says customer comfort and safety are the DNA of the Citi Hoppa brand and the need to deliver the best service to customers not in word but deed. We are excited to pilot test this new electric bus technology and see how it performs as part of our regular bus operations. The company believes passengers will enjoy the quiet and comfort of commuting on the electric bus, and these buses can have a positive impact on the environment. This innovation is timely as it gives bus operators an alternative to regular diesel buses.
"These electric buses are much easier for our drivers to operate while also offering a much better experience for passengers," said John Moses Kamau, Director of Finance at East Shuttle.
BasiGo is running a pilot program with the two PSV operators in Nairobi. While Citi Hoppa will deploy the buses between the city centre and Jomo Kenyatta International Airport, East Shuttle plans to use the buses on the Eastland's routes.
"With the possibility of less maintenance and avoiding the cost of diesel fuel, these buses address many of the hassles our owners face and should be better for our business overall," said East Shuttle Director of Finance John Moses Kamau.
Permanent Secretary in the State Department of Transport, Ministry of Transport, Infrastructure, Housing and Urban Development and Public Works, Dr. Eng. Joseph K. Njoroge, CBS said the buses are proof that Kenya can make it a reality and work towards building a sustainable transport sector. They are currently working towards launching the BRT system in Nairobi to ease traffic, and the goal is to have electric buses used.
Customers can reserve the K6 electric bus without a deposit and with no cancellation penalty. Deliveries of the first locally-assembled K6 electric buses will begin in the second half of 2022.Kenya Power says it is ready to work with electric mobility firms by supplying electricity for charging the batteries.
Acting Kenya Power CEO Rosemary Oduor said, to support the growth of electrified motorization in the country, Kenya Power has established a liaison office that will act as our one-stop shop to champion the company's e-mobility business. Ms. Oduor added that the company will support the identification of sites for potential charging stations. They also plan to come up with requisite geo-mapping software to enable users to locate the nearest charging station.
Kenya presently has an installed capacity of 2991 MW and an off-peak load of 1200 MW. Therefore enough power to support the entire e-mobility ecosystem, including powering charging stations for domestic and business use.

Reference:
i) Kevin Rotich (2022) BasiGo launches Sh5 million electric bus targeting PSV operators.


Join the newsletter to receive the latest updates in your inbox.