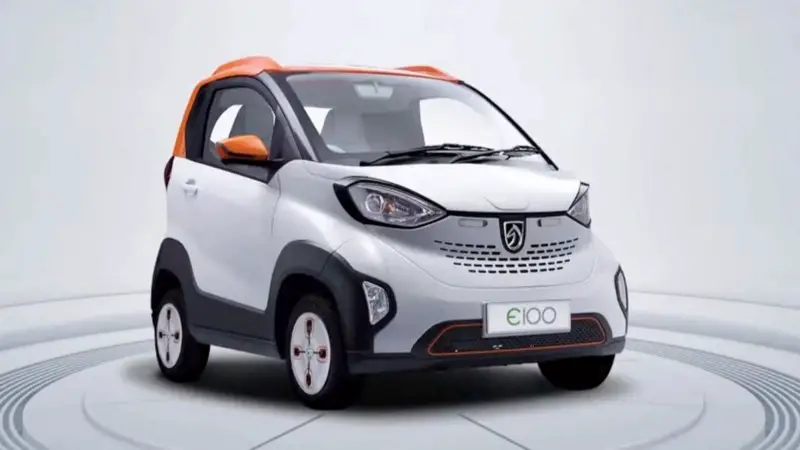 The E100 is built by Baojun, an automaker jointly owned by General Motors (GM) and SAIC Motor. The tiny 2 seat electric vehicle measures at only 2488 mm (8.16 feet) long.
The E100 is powered by an electric motor that produces 110 Nm of torque and 39 hp (29 kW) of power. It can travel up to 155 km on a single charge, making it decent urban commuter. The lithium-ion battery pack can be fully charged in 7.5 hours, and the E100 is capable of harvesting energy through a regenerative braking system.
To give you some perspective, the just-unveiled second-generation Nissan Leaf's motor is rated at 320 Nm and 148 hp (110 kW). The mass market Nissan EV has a driving range of 300–400 km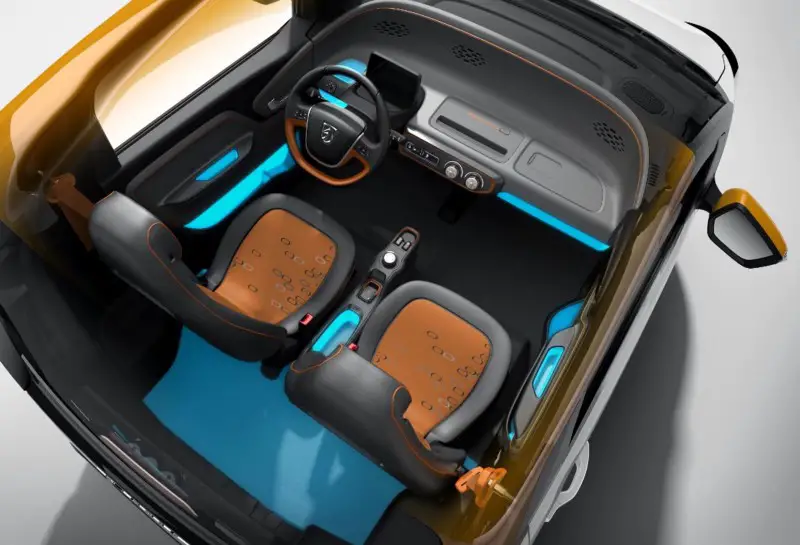 But the Baojun is a tiny Smart-style two-seater with a wheelbase of 1,600 mm, and 110 Nm from rest should give it enough poke it the city, where its turning radius of 3.7 meters would also prove to be useful. Max speed is 100 km/h, which means the E100 can venture out of the inner city and on to highways.
The E100 has independent front suspension and single-arm rear suspension. Standard features include ABS with EBD, an electronic parking brake, parking sensors, Isofix mounts for child seats and a pedestrian alert system. There's also WiFi and a seven-inch screen on the dashboard. The premium Zhixiang variant adds on touch pad, air filter and key less entry.
Also see: Baojun E200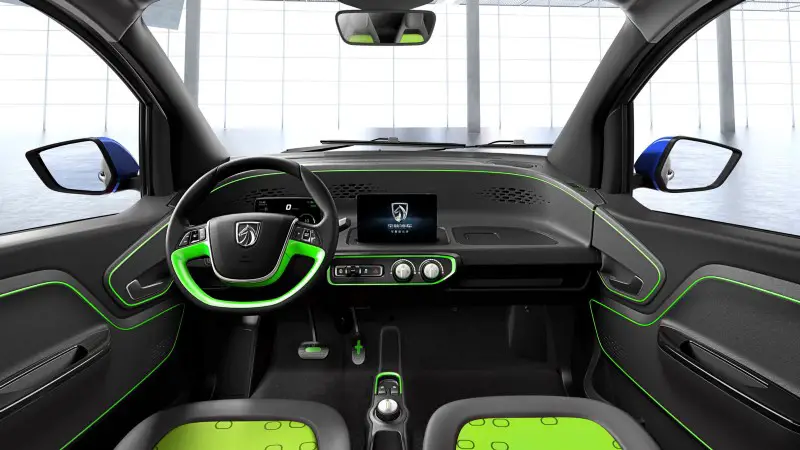 Range has now been boosted from 155 km (96 miles) to 200 km (124 miles). However, these ranges are likely unrealistic best case scenarios. With the new battery, drivers can most likely expect 90–100 miles of range. Performance is nothing to write home about with 38 hp, 81 lb-ft torque and a max speed of 100 km (62 miles) per hour. But for the car's intended purpose as a commuter or second vehicle, this is more than adequate.
Availability and range aren't the only things that have grown: so have prices. The car comes in 2 variants: Zhixing and the higher trim Zhixiang. The lower end vehicle will get minor interior upgrades. The higher end version will now be equipped with automatic folding mirrors and a parking camera. With the tech and range updates, E100 prices are $9,275 after subsidies.
Baojun E100 specs:
155 km (96 miles) range
29 kW and 110 Nm electric motor
top speed of 100 km/h (62 mph)
fully charged in 7.5 hours
length of 2,488 mm, width of 1,506 mm and height of 1,670 mm
Doors 3
Power 39 hp
Battery capacity 14.9 kWh
Electric motor Torque 110 Nm
Join the newsletter to receive the latest updates in your inbox.