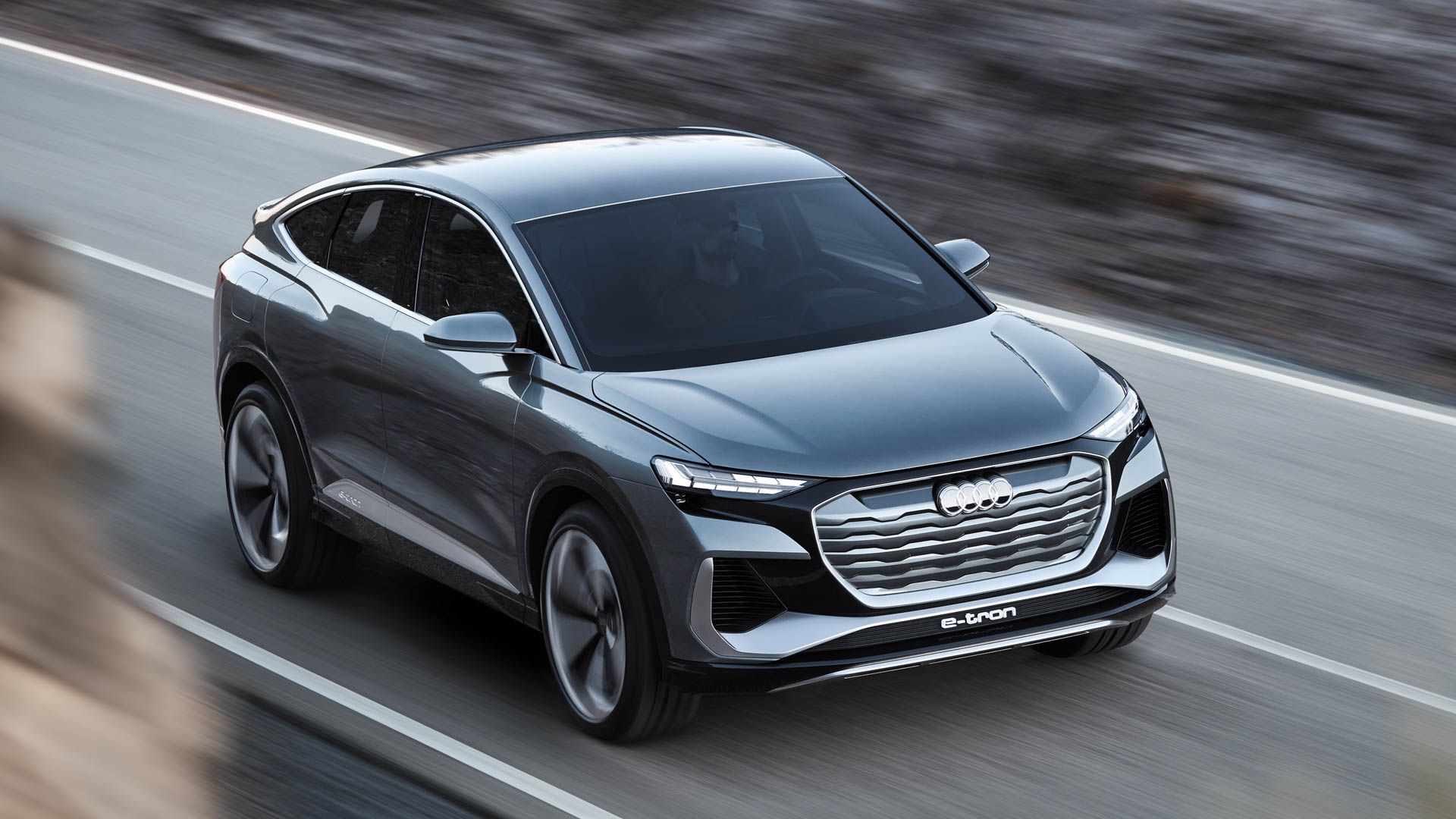 The sporty version that was unveiled in 2019 could be rendered useless because of the Q4 SUV that has been unveiled and is expected to be on the road in 2021 with the price expected to  start at around $45,000.The Q4 Sportback will be powered using twin-motors that ooze a total of 225 kWh (300 hp) of power,via the Q4 e-tron's quattro all-wheel drive, with 150 kW from the rear motor and 75 kW power output from the front motor.
In terms of acceleration the Q4 e-tron Sportback can sprint from 0-100km/hr in just 6.3 seconds, limited by a top speed of 180 km/hr. A 82 kWh battery takes up almost the entire area in the under-body area between the axles, and with this Audi gives its customers a choice between driving power or increased range.The dual motor version offers 450 km according to the WLTP standard, versions with rear-wheel drive will, according to Audi, offer a range of over 500 km.
With a maximum charge rate of 125 kilowatts, the Q4  Sportback will take a little more than 30 minutes to reach 80 percent of the total battery capacity.
The Q4 and the Q4 Sportback are have same technical specs. As such, the Sportback version will also be powered by parent company Volkswagen's modular MEB platform (modular electric drive matrix) that is going to power a wide range of vehicles across multiple brands. This sets the Q4s apart from the original E-Tron and its variants, which are powered by an Audi-developed electric drivetrain.
The difference really comes in the exterior styling of the Q4 Sportback. Its roofline flows from front to back in a more uninterrupted manner. There's an aggressive rear spoiler and a more obvious race car-inspired diffuser underneath the hatch door. This will all make the Sportback slightly more aerodynamically efficient, though trade-offs will come in the form of lost headroom for rear seat passengers and slightly less cargo space overall.
Inside, a spacious interior is enhanced by light, warm colors contrast with a dark floor made of recycled materials, while headlining, pillars and the upper section of the door are made of microfibers.
Audi has seven electric vehicles that it plans to release by the end of next year.This is just few of the EVs that are expected to come form the Volkswagen Group. A vehicle like the Q4 Sportback illustrates just how complete Volkswagen's push into the electric space will be. In most ways, it's hardly any different from the Q4 concept that Audi first teased last year, and that will likely still be true when both vehicles come to market. Volkswagen not only intends to flood the market with its MEB-powered EVs, but the company  will also try to sell customers on smaller variations of those electric vehicles.
Join the newsletter to receive the latest updates in your inbox.