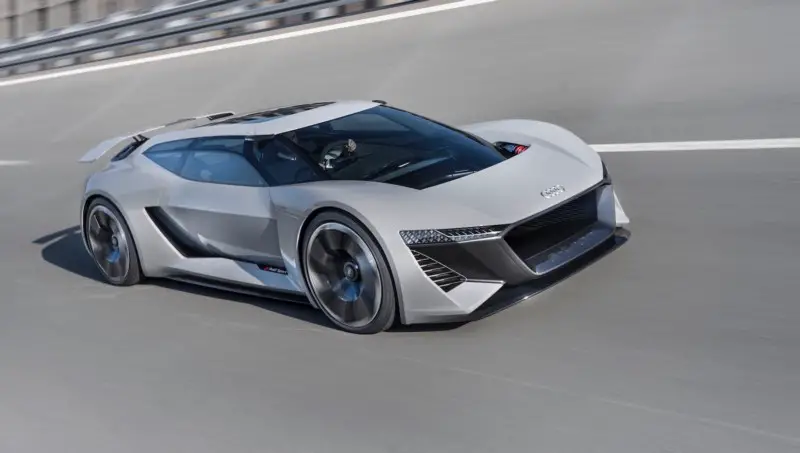 The all-electric Audi PB18 e-tron presents a radical vision for the high-performance sports car for future. Broad and flat, visibly inspired by the wind tunnel and the race track, its very presence signals that it is destined to push boundaries. The design include a heavily structured front end featuring a bold hexagon-shaped grille and large air ducts, as well as thin laser headlights and a prominent splitter designed to direct air evenly across a flat under tray.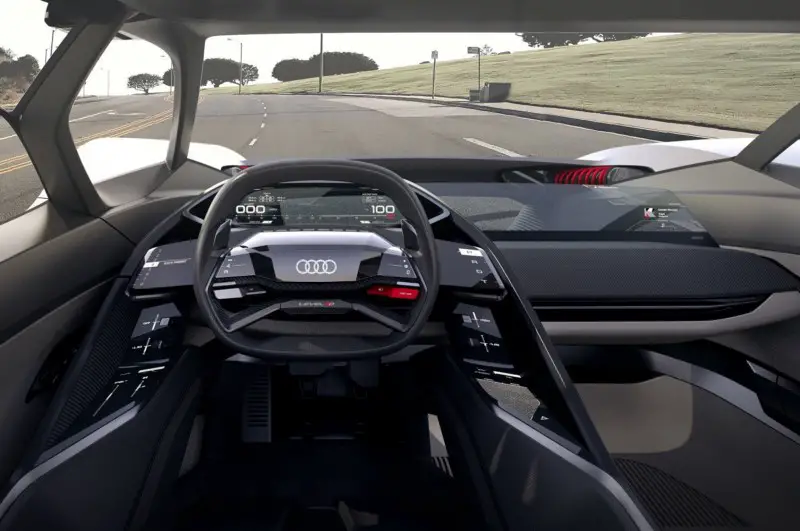 The PB18 e-tron is powered by a trio of electric motors — one mounted within the front axle delivering 201 bhp and two sited within the rear axle producing 234 bhp each.Audi is mounted with a 95 kWh solid-state battery, capable of accepting a full, 361 mile charge in only 15 minutes, thanks to 800-volt charging capacity. The car has claimed acceleration of 0–62 mph in two seconds .That comes courtesy of three electric motors: one shared between the front wheels, and one each for the rears, developing a combined 661 bhp, but capable of short over boost spurts up to 753 bhp. The rear is dominated by an adjustable spoiler element, a full-width light bar and a high-mounted diffuse that can be adjusted downward to increase down force.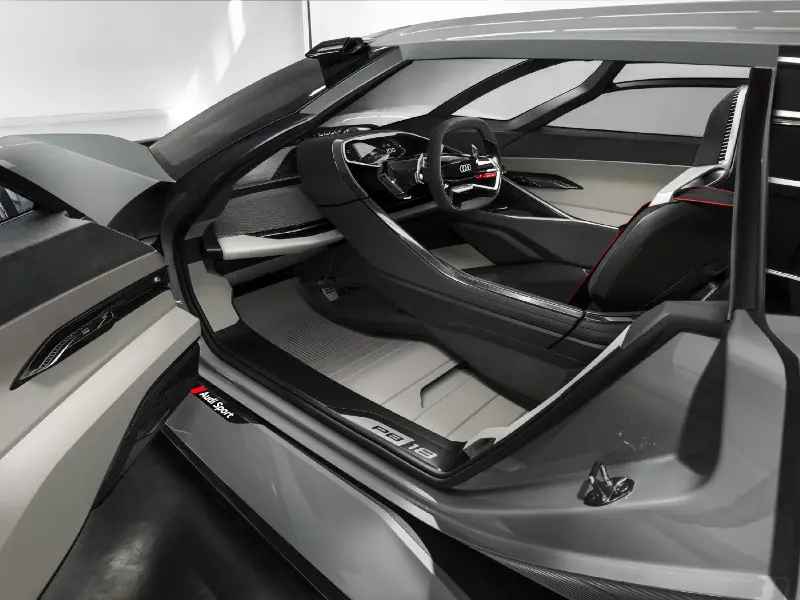 The fully electronic steering, throttle and brake functions allows the latest concept of cockpit design that allows the driver seat and dashboard to be positioned in two ways : either to the left of the interior, as in a typical road car, or in the centre, as in a traditional race car. The size of PB18 e-tron is around 100 mm longer, 60 mm wider and 90 mm .It also has a wheelbase 50 mm.
Join the newsletter to receive the latest updates in your inbox.