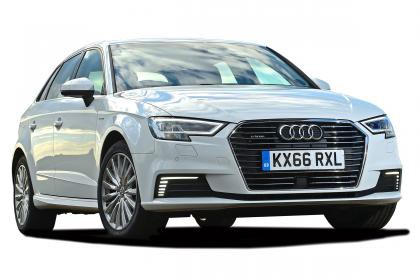 Audi e-Tron is an all electric SUV, the interior, ride quality and everything else is something to admire in this car. Front and rear lights feature additional sections of striped light that Audi's designers say echoes the same sort of structures you'd see in a computer heat sink.
On the interior the e-Tron looks like a contemporary Audi but features a few key differences which come from EV underpinnings. The e-Tron features what Audi calls a black-panel layout, although that essentially means a lot of touchscreens. Lack of transmission tunnel means the e-Tron feels airier than its ICE-powered equivalent, and in its place you'll find a large cubby hole with a rather nifty gear-selector further up. The interior has to be Audi's new door-mirror-based cameras.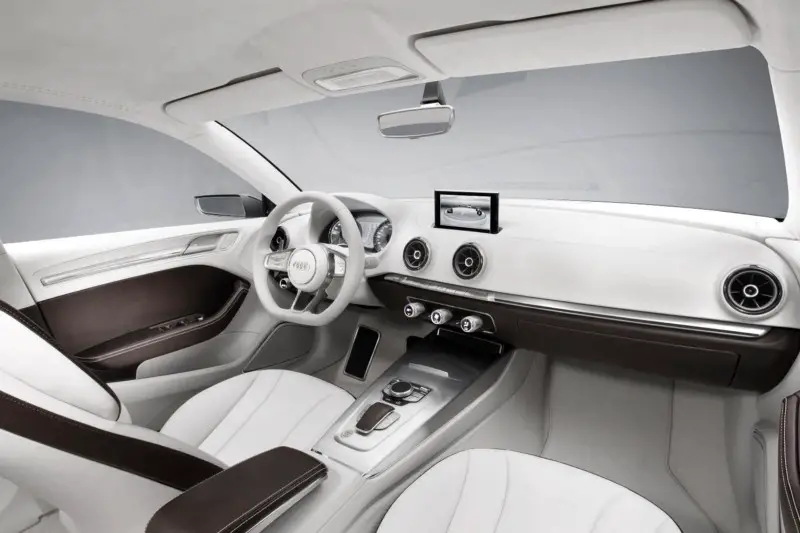 Fitted to the outside of the car are new cameras feed images to two digital screens on the inside of the door. These cameras reduce the width of the car by 15 cm .The electric Audi uses two electric motors, producing up to 300 kW altogether.Both motors are near-identical, though the rear motor is slightly larger, and both are powered by a battery measuring a large 2280 mm x 1630 mm x 340 mm . With a battery capacity of 95 kWh, the battery sits between the wheels in the traditional EV skateboard layout. There are 432 cells in total, but they're arranged in to 36 shoe box-sized units, and each gets its own impact protection.
In normal operation the e-Tron will give you 265 kW of power, 561 Nm (414 lb ft) of torque and a 0–60 mph time of 6.4 seconds. In Boost mode, there's 300 kW of power, 664 Nm (490 lb ft) of torque and a 0–60 mph time of 5.5 seconds but only on limited time.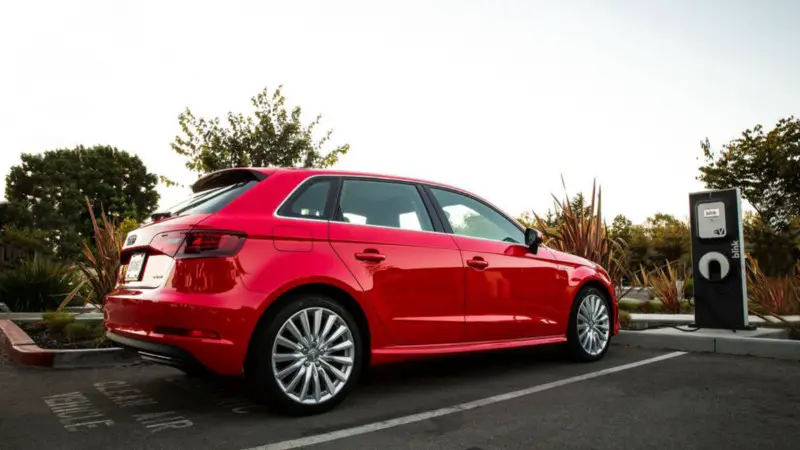 It is possible to charge the car from 0–80% in 30 minutes when using 120 kW charging, and Audi has also introduced two home chargers for trickle charging. The overnight Compact 11 kW charging system will top up your e-Tron in 8.5 hours, while a smarter Charging System Connect will do it in 4.5 hours with 22 kW charging, according to Ingolstadt.The latter also features smart home integration, though it's not clear if it's also compatible with Audi's recently announced Smart Home energy system.
The dash design is clean, with a few lines that wouldn't go a miss on a Federation Star ship here and there. Much like Audi's A6 and A7, there are screens where once there were buttons. That means that some key functions may be a couple of screens apart from one another (an irritant), but it keeps the cabin looking tidy.Those screens also let out a little vibrating buzz when pressed, so you know you've hit your mark. It may sound like no big thing, but attempting to adjust settings on a Range Rover Velar's feedback-free screen without sight-checking your work is hard.
The E-tron uses the now-familar Virtual Cockpit display. There are a few changes over the usual Audi style, though: an energy meter and a charge meter, for instance, to see whether the car is using or gaining energy in real-time.The centre console, usually home to a shallow pot to pop in your phone/daily guff, is really deep. Unremarkable, you may think, but it actually shows how much space a traditional transmission tunnel takes up.
Join the newsletter to receive the latest updates in your inbox.