The Lagonda All-Terrain Concept will be the first fully electric production model from the automaker and will lay the foundation for Aston Martin's electrified vehicles moving forward. As the first entrant into the category, it will set the bar for what an electrified ultra-luxe sport utility vehicle looks and feels like as Aston Martin folds the advantages of an electric powertrain into the family.
The engineering is quite interesting. Aston says much of the Lagonda All-Terrain's strength comes from the floor, where the batteries are stored. This strength is partially what's allowed the rear-hinged doors, which are becoming a bit of a Lagonda theme.
The Britain-based manufacturer says the luxury interior of the long, sleek vehicle is leather-free."It's something that happened quite naturally in the design and research process that we ended up in that (vegan) world," Miles Nurnberger, director of design at Aston Martin said.
Nurnberger added the removal of the engine from the front of the vehicle, by going electric, allows Aston Martin to make use of the interior in a completely different way. While the model on display in Geneva was only a concept, Nurnberger said he was serious about keeping all its features for the finished version. Production is set to begin in Wales in 2022.
The rear lights are hidden and project downwards to the 'beam' illumination out. Aston describes this feature as 'turning the functional into the fantastic'. Right. The back of the Lagonda concept also hides a slide-out shelf, intended as a viewing platform, somewhere for passengers to sit and look at the landscape they've just conquered, apparently.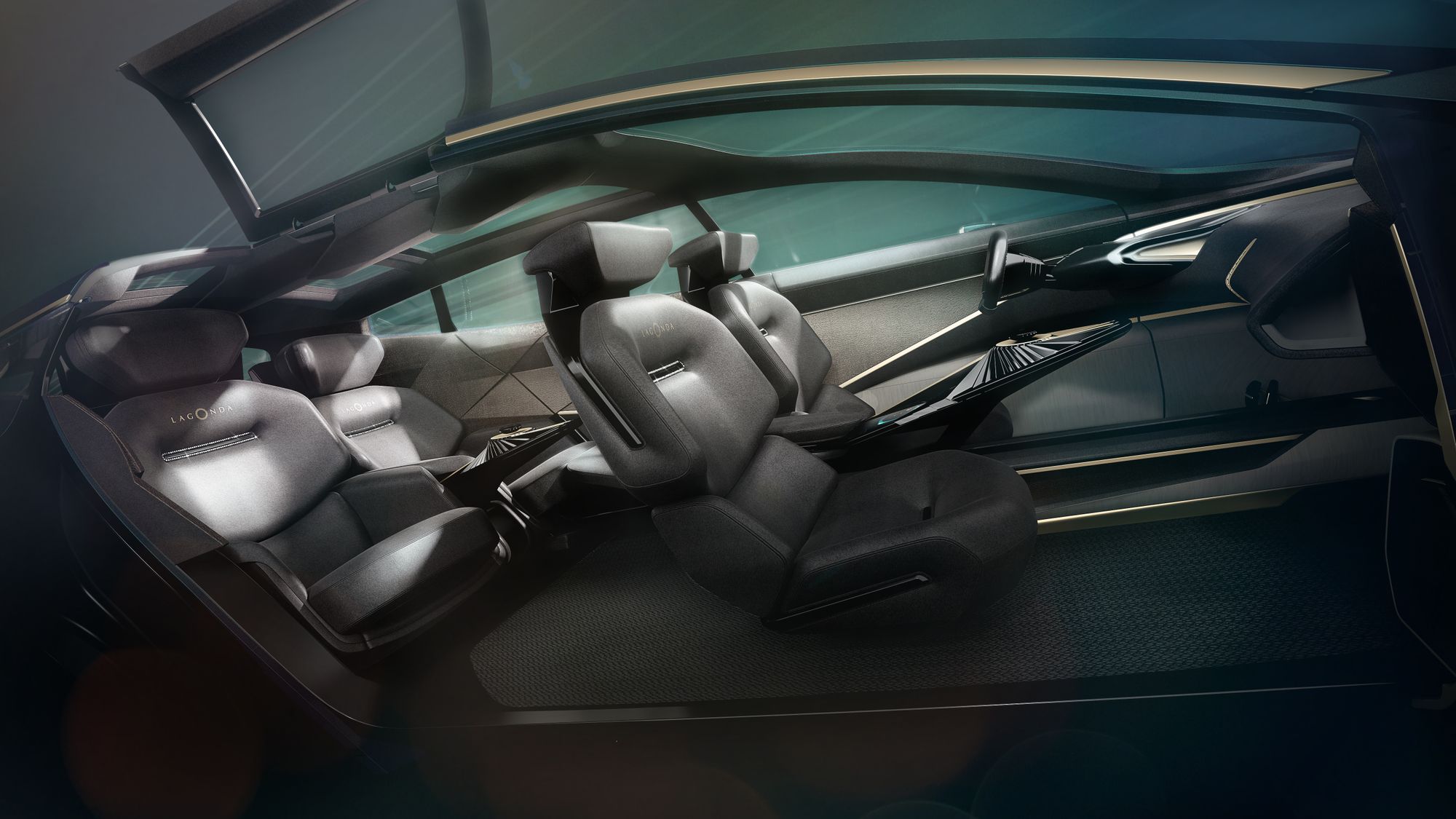 On the inside, the front seats can be rotated to face the passengers in the rear, but there's more of a focus on driving than in the previous Lagonda Vision concept. The vast windows allow you to look up as well as out. Aston's long-running tradition of mucking about with keys, remember the old 'Emotional Control Unit' that used to occasionally eject itself so hard it wound up behind the front seats, really comes to the fore here as well.
The Lagonda brand is unconstrained by the traditional values of current luxury products, it is not about wood and leather, the interior design feel very calm and quiet with soft, natural materials like Cashmere. It reflects a future that is full of unique materials that are not set in the past.
Join the newsletter to receive the latest updates in your inbox.