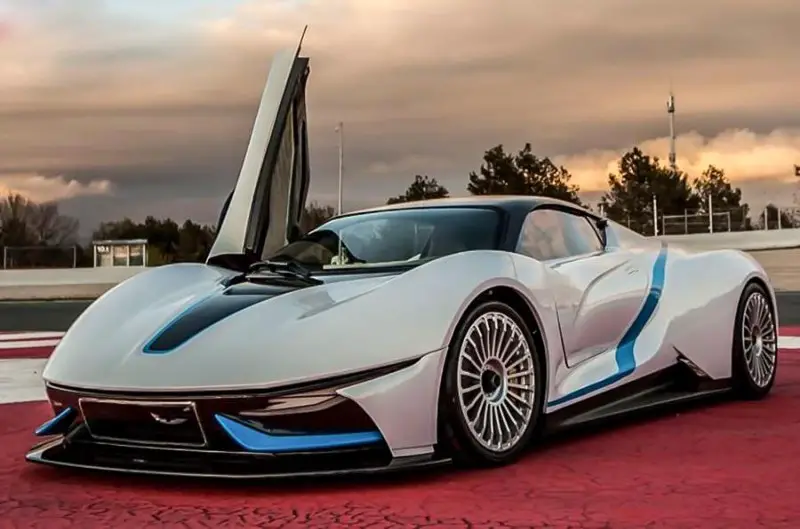 Powered by three electric motors with a combined total of 603 hp, the Arcfox-7 weighs 3,870 pounds, sprints to 60 mph in less than 3 seconds and has a top speed of 155 mph. It also has a range of 186 miles per charge, which is far below what a Tesla can do. Its scissor doors definitely come straight out of Italy and its overall shape is, a bit German. We can't help but see some BMW i8 in there. One of its cool and unique features is a fingerprint scanner to start the engine.
Arcfox-7 was inspired by Formula E racers. It's destined to become the range-topping model in a new range of electric cars from BAIC with the Arcfox-1, a tiny open-top electric SUV.,
Powering the Arcfox-7 is a 6.6 kWh battery pack connected to a 603 bhp electric motor. The car's kerb weight is 1755 kg, and stopping power is provided by carbon ceramic brakes with six-piston calipers at the front, and four-piston calipers at the rear.
T Arcfox-7 can reach 60 mph in less than 3.0 seconds and has a top speed of 162 mph. By comparison, the most powerful version of Tesla's Model S, the P90 D, manages the 0–60 mph sprint in 2.8 seconds and has a top speed of 155 mph. The Arcfox-7 can reportedly run for 186 miles on electric power which much less than the Tesla's 316-mile range.
As a result, it's faster than many of the world's current fastest and most desirable exotics, including the LaFerrari, the Koenigsegg Agera R and the Porsche 918 Spyder. Perhaps more important, its 6.6 kWh battery means that it has a range of more than 185 miles, but it's likely it wouldn't last long if you're blasting it flat out at its top speed of upwards of 160 mph.
Its motors port theme is more than skin deep too, and it's actually loosely built on the same underpinning as the NextEV Team China Racing Formula E racing car.
It utilizes a 1,030-hp electric-turbine powertrain with six electric motors that help it reach a top speed of 217 mph. TREV stands for Turbine-Recharged Electric Vehicle.
The last time a turbine powered a supercar that nearly made production was the Jaguar C-X75. But Tech-rules opted to use the turbine differently. In this case, it uses a micro turbine to directly drive a generator that produces electricity to power the electric motors that turn the wheels. It is however a bit complicated , but the engineering works. Combined with a 20 kWh lithium-magnesium-oxide battery pack with a 40-minute recharge time, it sure sounds like Tech-rules is serious about production.
Design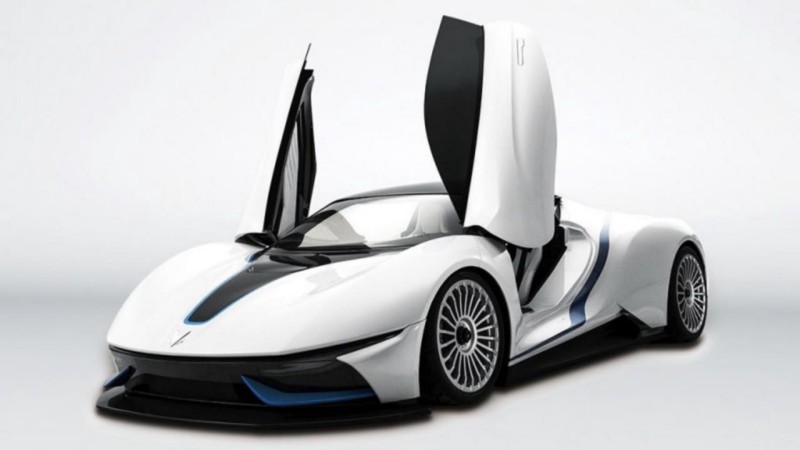 Looking similar in exterior shape to BMW's i8 electric sports car, the Arcfox-7 features LED headlights and gullwing doors.
The Arcfox-7 features a sleek shape that is highlighted by muscular wheel arches and a curvaceous rear. Up front, it has a very low-profile look that consists of tapered LED headlights, a low-slung bumper, and aerodynamic canards. The rear features an integrated spoiler, thin taillight strips and a diffuser-integrated bumper. Completing the exterior features of the car are the side skirts, lightweight multi-spoke alloy wheels and scissor-type doors.
Interior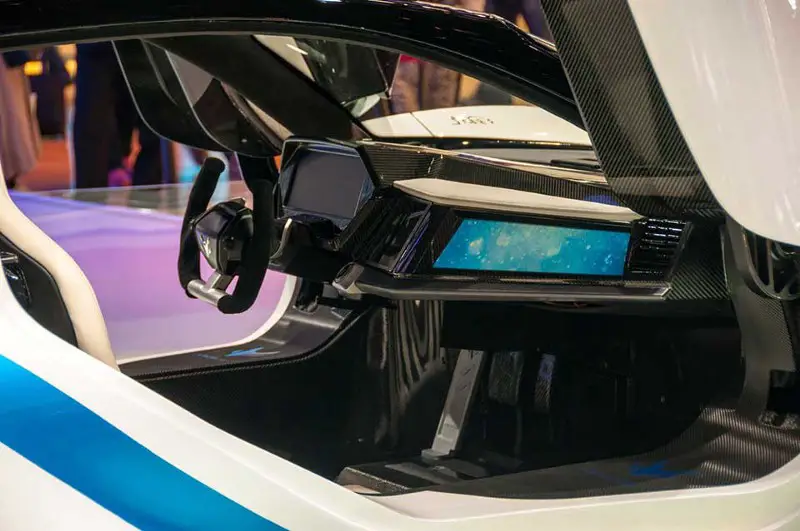 Inside the futuristic cabin, drivers can choose from Economy, Comfort or Race driving modes ,each of which adjusts the height of the car.The car has a fingerprint scanner inside which allows drivers to start the engine, as well as a four-point racing harness and a digital dashboard display. The Digital dashboard display, bucket seats, four-point racing harness and a fingerprint scanner that acts as the car's engine start/stop function.
Drive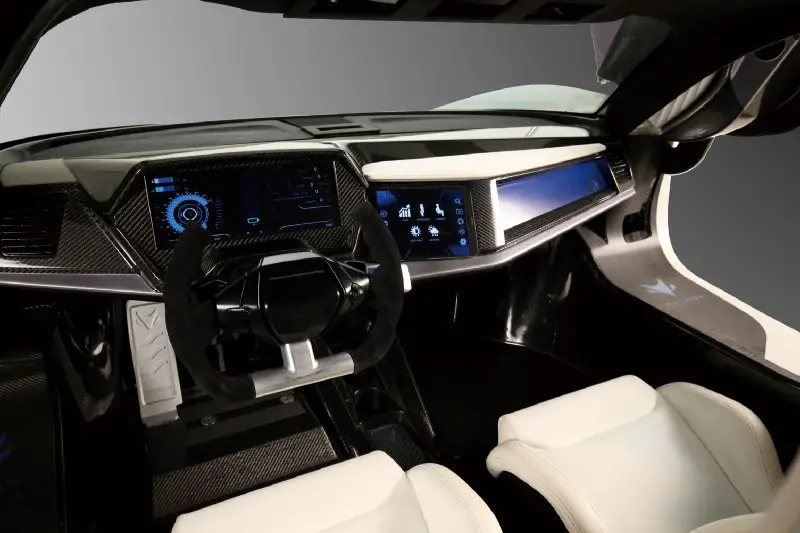 The Arcfox-7 also has three driving modes; Economy, Comfort and Race. According to BAIC, it adjusts the ride height of the supercar accordingly. Stopping power is provided by carbon ceramic brakes, with the front axle getting six-piston calipers while the rear axle has four-piston calipers.
Providing the necessary grunt is a 6.6 kWh battery pack that is connected to an electric motor that cranks out 611 PS. Even with a curb weight of 1,775 kg, the Arcfox-7 can sprint from 0–97 km/h in 3 seconds before reaching a top speed of 249 km/h. Estimated maximum range of BAIC's electric supercar is rated at 299 km.
Join the newsletter to receive the latest updates in your inbox.