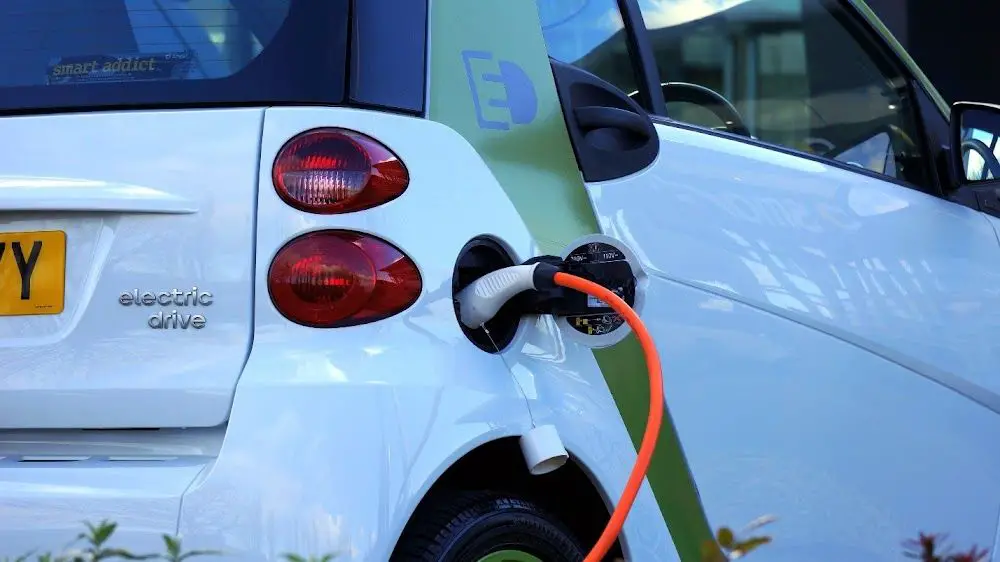 The rapid population growth and urbanization globally are exerting more pressure on existing infrastructure, especially energy and transportation infrastructure, which is predominantly fuel-based. As a result, it puts more burden on the citizens and the countries globally, due to ever-increasing fuel prices. Africa as a continent but especially Kenya, urgently needs an alternative transportation system that can offset the fuel cost burden, and reduce carbon emissions through the effective use of its abundant renewable energy resources such as wind and solar.
The global transition to the adoption of electric mobility is growing rapidly in China, Europe, and the United States, with Africa far behind when compared to the rest of the world. Therefore electric vehicle technology can offer more benefits such as lowering carbon emissions, stimulating innovation, decreasing the country's dependence on fossil fuel, and fostering economic development by lowering transport costs. However, these technological advantages of electric vehicles over internal combustion vehicles are associated with social challenges, infrastructure challenges, economic challenges, and political challenges to both the early adopters and the world in general.
The upfront cost of electric vehicles results in their high total cost of ownership compared to internal combustion vehicles. On the other hand, electric vehicles have a lower running cost than conventional vehicles. Nevertheless, the higher price premium cannot be offset only by lower running costs, but by a combination of lower running costs and incentives such as the provision of capital subsidies on electric vehicle retail prices, and lower import tariffs. It is further recommended that there is a need for each country to intensify its policies, educate the public, and create an enabling environment for mass uptake in order to catch up with global developments while attaining its sustainability targets.
Globally, poor air quality claims several lives and exposes millions to cardiovascular diseases annually. The greater part of global carbon emissions comes from transportation, which is projected to increase due to the high rate of urbanization and car ownership (The World Bank, 2017). In general, the African continent contributes fewer greenhouse gases compared to the rest of the world; however, it is the most vulnerable when it comes to the effect of climate change. Hence, African countries are also committed to cutting emissions on the continent (World Bank Group, 2015). Switching to a more sustainable form of transport such as electric mobility and investing in renewable energy sources are some possible steps the sub-continent can take to reduce greenhouse gas emissions while honouring its commitment.
Here highlighted are some of the barriers that hinder the uptake of electric vehicles. They are categorized into Technical, Social, economic, infrastructure, and policy barriers.
1.Technical Barriers
Technological advancements in the vehicle industry can play a crucial role in emission reduction and the energy efficiency of vehicles. A lack of standardization, limited availability, lack of model choices, and performance issues are important factors for the diffusion of EVs. Here below are the technical barriers discussed in length:-
i) Range anxiety
One of the major user concerns for EVs is range anxiety. Batteries are most crucial in operating an electric vehicle, the battery capacity and charge determine the range to be covered per single charge. Users who do not need to travel long distances for their daily routines are likely to show more interest in EVs. Thus, limited range can be considered as an important technical barrier.
ii) Lack of Evidence on Reliability and Performance
EVs are a relatively new technology compared with CVs, and potential users tend to be concerned about their technological performance, which increases their unwillingness to use EVs. Lack of performance is known to affect user perceptions of BEVs, whereas system stability is an important detrimental factor against the increased deployment of EVs. Thus, a lack of evidence regarding reliability and performance can be considered another technical barrier.
iii) Limited Battery Life
EVs run on the power provided by charged batteries. However, the typical warranty for an EV battery improved more recently and lasts between eight and ten years. After this battery life period, battery replacement should be borne by the user. The batteries are also sensitive to overcharging, which poses a problem for EV users. Limited battery life requires frequent replacements, which is a major burden on EV users.
iv) Fewer EV Models
EV uptake is affected by the limited number of design models. A wider range of car models can appeal to a broader consumer segment. Thus, limited EV model availability poses another challenge in that it narrows down choices for users. The EV manufacturing industry is responsible for the research, development, and production of EVs. However, the production of different EV models is typically limited.
2.Economic Barriers
Economic advantages help increase consumer resistance to pursuing electric vehicles which are a little bit on the high. This relative advantage is recognized as a major barrier against the uptake of EVs. Other economic factors, such as battery replacement cost, fuel cost, and access to credit, can be considered disadvantageous to the diffusion of EVs. Many countries now provide different kinds of financial incentives to create a competitive market for EVs. Here are some of the economic barriers explained.
i) Expensive purchase price
The higher purchase price poses a major concern to consumers of EVs. Equally, the manufacturing costs are higher, hence, EVs have a higher market price than Internal Combustion Engines (ICEs). Therefore subsidizing EV purchases is becoming a popular tool in many countries to promote their diffusion. PHEVs tend to be even costlier due to the complexity of their dual operations.
ii) Cost of battery replacement.
The battery life of an electric car battery life is estimated to be eight to ten years, as a consumer you must be ready to bear the cost of replacement. This aspect serves as a key barrier against EV uptake. Battery accounts for the bigger portion of the cost of an electric vehicle.
iii) Higher price of electricity per grid
Electric vehicles utilize electrical energy to run compared to ICEs, which use petrol or diesel. Consumers are sensitive to the cost of fuel and, thus, a higher electricity price reduces the demand for EVs. The daily operation cost of an EV is mainly dependent on the electricity price for charging the EV and, thus, lower electricity prices could persuade potential EV users to purchase an EV.
iv) Lack of Credit Access for EVs
Consumers are hesitant to invest in new technologies as they typically pose some measure of risk and, therefore, policymakers can play a vital role by facilitating the purchase of EVs by providing users with subsidized interest rate credit mechanisms. Difficulty in obtaining credit access due to a weak or absent credit mechanism serves as another barrier against the diffusion of EVs.
3.Social Barriers
Social factors, particularly consumer understanding of the attributes of EVs, are being recognized as significant influencing variables for users choosing EVs. Consumer knowledge, experience, environmental considerations, and perceived quality of EVs affect a consumer's decision to purchase EVs. Here are social barriers to electric vehicle adoption.
i) Little or lack of knowledge on EVs
Market failures can occur when users have incomplete information about a product. Thus, correct information provision is crucial to aid the transition towards products such as EVs. Potential users' awareness of the benefits of an EV, financial incentives, infrastructure availability, and potential fuel-related savings are likely to be essential factors affecting the uptake of EVs.
ii) Lack of Environmental Awareness Regarding EVs
Emission reduction is one of the key advantages of using EVs. Most of the time consumers are uncertain about possible emission reductions due to EVs and, at times, they are environmentally unaware of the harm caused by greenhouse gas emissions due to the use of ICEs.
iii) Limited understanding of EVs by consumers.
Consumers' perceptions of the quality of EVs as a product may influence their decision to purchase EVs. Uninformed or wrongly informed consumers are likely to be unwilling to purchase EVs. Actual versus perceived product quality limitations, such as those related to performance and reliability, range capacity, and other technical issues, may create a perception gap among potential EV users. Thus, it appears that consumers must be informed about the quality of EVs, as this particular social factor serves as a prerequisite for their acceptance.
4.Infrastructure Barriers
The absence of sufficient infrastructure creates a negative network externally for the deployment of EVs. Therefore a need for governments and stakeholders to put up infrastructures for electric vehicles.
i) Lack/few Charging Stations
A sufficient number of charging stations is a necessity for EV diffusion. The lower number of charging networks has been recognized as a limiting factor for consumers to buy EVs. The public and private sectors are reluctant to invest in charging stations as the number of EV users is still insufficient and, conversely, potential EV users hesitate from purchasing EVs due to the insufficient number of charging stations.
ii) Lack of Repair and Maintenance Workshops
Current EV owners are disappointed about the low number of support centers or workshops for EV repair and maintenance in comparison to those for ICEs. Electric vehicle repair and maintenance procedures can be complicated, and only a few trained mechanics are available to fix such issues when they arise.
iii) No Domestic Industry
Most African countries lack local production facilities. If there were then the consumers' confidence in a product can increase, provided the industry is well-established in the country or region and they are assured that their complaints will be resolved should a problem occur with the product. Therefore, the lack of industry can be viewed as an infrastructural barrier.
5.Policy Barriers
Electric vehicles are still strange to some people because of the technology involved. Therefore governments can implement different policies to encourage the uptake of EVs, including awareness raising, tax exemption, and long-term goal-based planning. Subsidies might not help to solve the barriers but there is a need to put up policies that fasten the adoption of electric vehicles. Some policies (such as subsidies and tax exemption) might be related to economic barriers, however, the absence of a comprehensive policy framework cannot be overlooked. Here are some of the policy barriers to be looked into
i) Lack of Long-Term Planning and Goals
Governments should connect the increase in EV usage at the national level to their respective sustainable development visions. Long-term planning and goal development by different governments could foster faster EV diffusion. Appropriate legislation, geared toward the provision of a sufficient number of charging networks, government procurement strategies, environmental awareness, and subsidized purchasing, among other policies, should be included in long-term plans and goals for accelerated EV uptake.
ii) Absence of an Annual Tax Exemption Policy
Vehicle owners pay mandatory annual vehicle, road, and route permit taxes. Providing tax benefits to EV users could help the diffusion of EVs over their conventional counterparts.
iii) Little awareness campaigns on electric vehicles.
There is little awareness of electric vehicles by the governments and stakeholders. There is a need to raise campaigns to provide necessary information about electric vehicles doing so will help accelerate the information to relevant consumers. This can be done through educational programs, advertisements, and media communications. Such campaigns are likely to reduce consumers' hesitation about purchasing EVs.
Join the newsletter to receive the latest updates in your inbox.