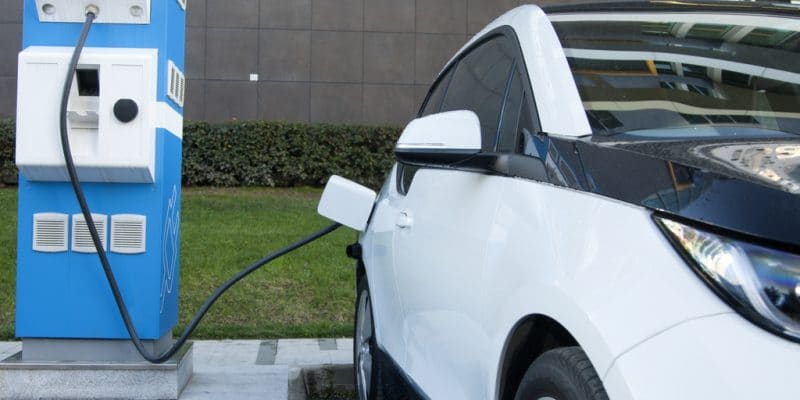 The demand for electric vehicles continues to grow in Africa. With the installation of many charging stations gaining momentum in Africa, investors are exploiting the multimillion-dollar market opportunity through the growth of e-mobility. Most of these opportunities currently focus on South Africa, Morocco, Kenya, and to a lesser extent, aspirational markets like Uganda.
Governments and players in automobile, real estate, and oil marketing are keen on facilitating the transition from internal combustion engines to electric vehicles. According to Data Bridge researchers in the Middle East and Africa Electric Vehicle Charging Stations Market forecast for 2029 states that more and more people are inclining toward electric vehicles with the growing awareness regarding environmental issues globally. Over the 2022-2029 period, the research firm projects the market to grow from a valuation of $129.85 million in 2021 to $9.39 billion.
In Kenya, Rwanda-based start-up Ampersand is partnering with French oil marketer Total Energies to leverage its nationwide network to expand its presence there. Ampersand is looking to tap into 141 of TotalEnergies' 226 service stations that are already solar-powered, to put up battery charge swap stations. Already, three stations have been mapped in Nairobi's upmarket estates to power the batteries of drivers of electric motorbikes.
Here are some of the electric vehicles companies  to look out for should you want EV conversion or assembly
1) JET Motors
Founded in 2018 by Chidi Ajaere and a team of passionate professionals, JET Motors Company wants to accelerate Africa's dominance in the future of mobility by reshaping the narrative of the mobility space.
In 2019, JET launched its flagship brand, the JET MOVER, a multipurpose van to push the adoption of locally made vehicles.
Explaining why JET decided to start with vans, Mr. Joseph says that in Nigeria and Africa in general, a greater percentage of the population depends on commercial vehicles. As such, the JET Mover was aimed at helping people move efficiently via this common means of transportation.
However, this is not the core of the company goal. It revealed that it has a lofty mission to lead Africa into a new era of mobility. According to Mr. Chidi, this means leading Africa to the new world of electric vehicles.
2. BasiGo
Based in Nairobi, BasiGo has the vision to create the future of clean electric public transit in Africa. Founded by Jit Bhattacharya and Jonathan Green, the company recently raised a $1 pre-seed round to commence operations in Kenya. The startup plans to sell locally assembled electric buses using parts from China's EV maker BYD Automotive.
The company has a goal to expand to other markets within the East Africa region after establishing itself in Kenya. BasiGo is backed by a number of investors including Climate Capital, a Silicon Valley venture capital firm, and Third Derivative, an accelerator focused on climate technology.
3. SolarTaxi
The Solar Taxi Initiative is a project focused on manufacturing solar-enabled electric vehicles for transportation in Ghana. Launched in September 2018, Ghana's Solar Taxi project was powered by Kumasi Hive in partnership with the Mastercard Foundation with a vision to alleviate poverty, create employment and protect the environment.
Solar Taxi currently produces electric cars and electric bikes which can be used for delivery and courier services. The company also provides integrated fleet management services to businesses with an interactive dashboard and mobile app for Taxi Driver and Taxi App – for riders.
4. Siltech World
Siltech is a renewable energy solutions company with a vision to provide eco-friendly goods and services for environmentally conscious tech-savvy consumers who have limited access to traditional power solutions.
Founded by Tolulope Williams, a legal practitioner who loves technology, toys, and motorbikes. Silteck is looking to create electric-powered bikes that create an easier and more effective life for all while preserving our world for generations to come. The company currently has bikes that can run 46 – 131km with charge stations.
5. Greenfoot Africa
Greenfoot Africa is an eMobility as a Service (eMaaS) social enterprise focused on employing electric micro-mobility digital tools and access to clean energy to power an efficient and sustainable movement of goods in Africa's urban food systems and local consumer markets.
The company has the vision to create sustainable, profitable, and resilient local consumer markets in Africa's urban and rural centers by empowering local businesses and consumers to go green and work more efficiently. So far, the company has been able to successfully distribute 20,000+ km of goods sustainably, serve 300+ vendors and merchants and save 2000+ kg of carbon emissions.
Greenfoot Africa provides delivery services with its 100% electric-powered bikes on Greenfoot Go which is in the demonstration stages. The company has in the works Greenfoot Hub, an electric micro-mobility (2 & 3 wheelers) battery charging/swapping station, and consumer goods micro-fulfillment cente,r and E-guta, a locally made electric cargo bike.
6. Opibus
Opibus is a Kenya-based electric company that assembles its vehicles here in Kenya. The company has two buses that plies different routes in Nairobi city as well as a fleet of motorbikes and swap stations.
Source
i) Israel Babajide (2021) Year in Review: here are the top 5 electric vehicle companies in Africa to look out for
Join the newsletter to receive the latest updates in your inbox.