The car markets in most developing countries are manufactured using second-hand products exported from Europe, the USA, and Japan. How these( Europe, USA, and Japan) will develop will influence how fast Africa can ditch fossil fuels for electric vehicles.
On the majority of the Kenyan street of the cars are at least a decade old, brand new cars are rare to be seen. Years back electric cars were a mystery, however, the narrative is changing we have electric taxi company and corporate companies investing in electric vehicles. Same to other African countries 40% of global exports of used light-duty vehicles such as cars, vans, SUVs, and pickup trucks are dumped in Africa compared to 2% of new vehicles.
An estimated 80-90 % of vehicles imported to Kenya, Ethiopia, and Nigeria are used, this proportion may be higher in low-income African countries. In Kenya, the average age of imported used cars is seven years, imports of cars over eight years old are banned. In Ethiopia and Nigeria, most imported vehicles are more than 11 years old, a quarter of the vehicles imported in Nigeria are more than 19 years old. Only South Africa, Egypt, and Sudan have banned used car imports entirely.
The trend might change soon due to changes in the global automotive market. The combination of technology improvements and rapidly falling costs mean electric mobility is expanding fast in-vehicle markets across the world. Major manufacturers are now shifting away from internal combustion engines to electric or hybrid models. According to the Paris climate goal, 22 % of global vehicle sales could be electric by 2025 rising to 35 % by 2030. However, due to heavy reliance on used imports and major infrastructure constraints, the achievement to Electric vehicles in many African countries is not very clear but there's hope.
Sub-Saharan African (SSA) countries are in urgent need of alternative energy sources for transport to stave off the growing burden of fuel dependency and subsidies, as well as an electricity storage solution to leverage their abundant renewable energy resources. Electric Vehicles (EVs), powered by electricity and running on battery storage, offer a potential solution to both these problems. Many SSA countries are expected to be making large investments in power capacity in the next decade.
Globally, at least 17 countries have announced target dates to phase out the sale of ICEs. Only one African country has taken steps in this direction, however, Cape Verde is aiming to end imports of used cars by 2035. EVs remain rare in most of Africa. South Africa which is thought to have more EVs in the continent has only 1,000 EVs that were purchased by 2019 out of more than 12 million vehicles on South African roads.
African electric vehicle market is consolidated by few players, such as Tesla Motors Inc., Volkswagen AG, Toyota Motor Corporation, Nissan Motor Co. Ltd, and Geely, among others. As the demand for electric vehicles is growing in the region, the companies are entering into partnerships, joint ventures, acquisitions with major players in the market. In October 2019, Volkswagen launched a pilot project in partnership with Siemens to test the feasibility of electric mobility in an African country. The pilot project is part of Volkswagen's operations in Rwanda. Volkswagen has signed a joint development agreement with Siemens to provide the charging infrastructure.

In November 2019, Foton Motor to start localized production of new energy buses in Egypt. The Foton AUV pure-electric buses delivered at the ceremony are expected to be put into operation in Cairo. Foton Motor is expected to start the localized production of pure-electric buses in Egypt and provide relevant manufacturing and new energy technologies. Some of the other key players in the market include Ford Motor Company, Foton Motor, Groupe PSA, Kia Motors Corporation, Groupe Renault, Daimler AG, BMW, Hyundai Motor Company, BYD Company Ltd, Continental AG, etc.
In June 2020, Nissan announced a four-year business strategy for the Middle East, Africa, and India to increase its presence in these regions. Nissan plans to introduce eight new models, focus on core segments to channel investment to profitable products and give regional priority on Sports Utility Vehicles (SUV) and affordable sedan models (B-sedan segment) as a part of this strategy.
In February 2021, Rubicon, a commercial solar components and solutions supplier in South Africa, announced that it is bringing a Tesla Model X Performance Edition all-electric SUV into the country to emphasize its focus on electric mobility in the country.
EVs Challenges in Africa
Electric vehicles remain rare in most of Africa, the probability of finding one is about one in a million. In South Africa, which is thought to be the largest EV market on the continent, only 1,000 out of more than 12 million vehicles on its roads are EVs. Even fewer electric cars are in operation in most other African countries. This is because the most popular vehicles are second-hand cars.
Reports estimated that about 40% of the global exports of used vehicles go to Africa. Specifically, in Nigeria, Kenya and Ethiopia it is estimated that the proportion reaches about 80–90% of total vehicles imported.
i) Government Policies
However, this might not change soon. Unlike Europe where government policies are forcing automotive markets to embrace more climate-friendly options like Evs, Africa's governments are more relaxed.
Only one African country, Cape Verde, has taken steps to phase out the sale of internal combustion engine vehicles by targeting an end to imports of such vehicles by 2035.
In comparison, about 17 countries have made similar laws across Asia, Europe and America. In addition to that, many of the countries pledge to SDGs net-zero greenhouse gas emissions.
ii) Poor Infrastructure – Roads, Electricity, EV chargers
Secondly, even the relatively slow adoption of EVs in Africa faces infrastructural challenges like weak electricity grids, Bad roads and lack of public E-chargers.
While grids in Europe have been able to cope with electric mobility, electricity systems in many African countries are already under strain. Frequent blackouts in some countries could limit consumer demand for electric cars, as it cuts off access to transport.
For example, in Nigeria, the average access to electricity is about 12 hours and there are no known public EV charging stations in the country.
Things are a bit better in South Africa. The country is ranked fifth globally in the ratio of public electric vehicle (EV) chargers to electric vehicles in 2020. Only Korea, Chile, Mexico, and the Netherlands have more chargers per EV.
However, that is just one out of 54 countries that are on the continent.
Insufficient charging infrastructure continues to prevent wider use, as does the low supply of appropriate electric vehicles in many sectors, such as heavy industry.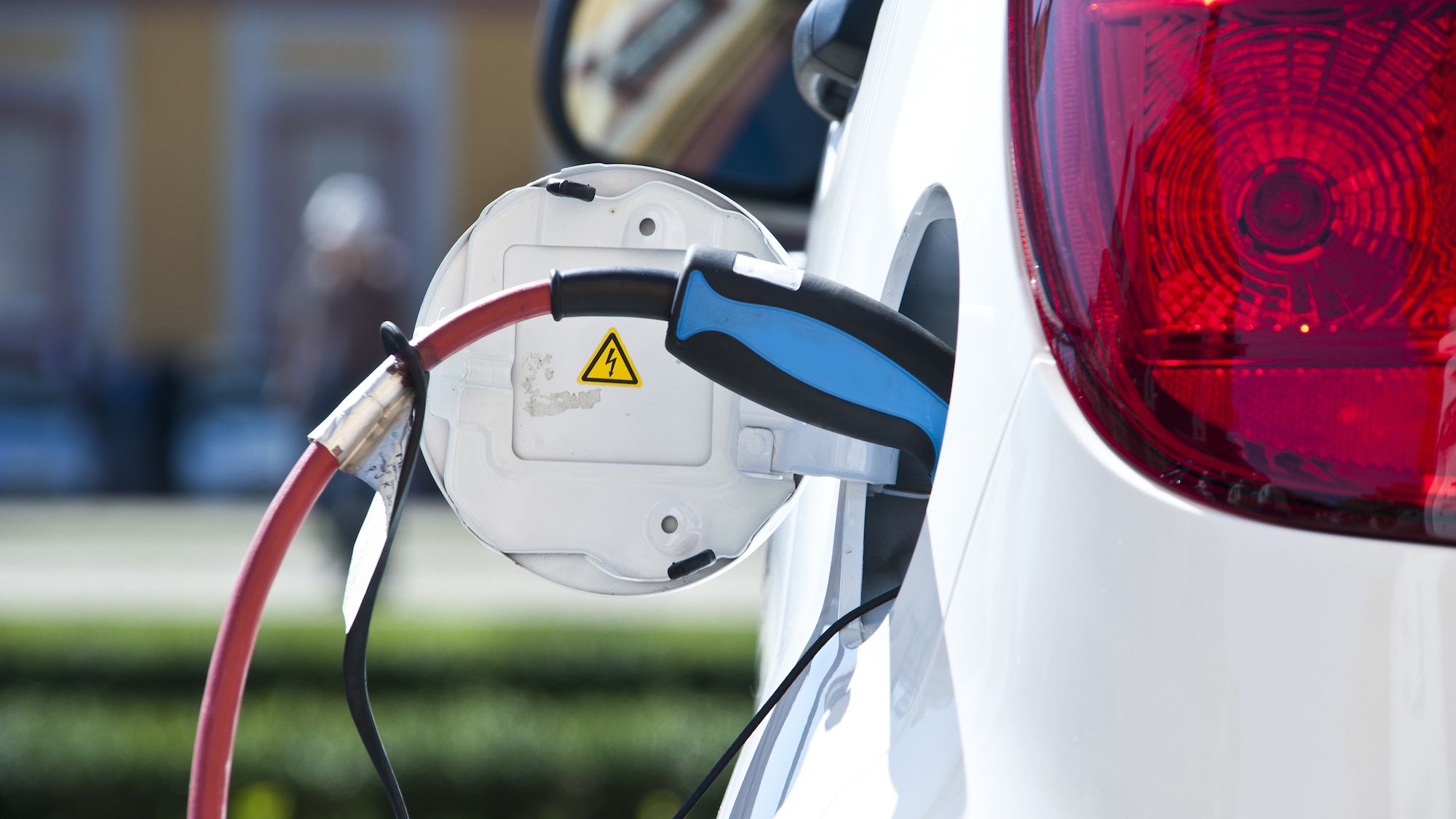 iii) Less than the average cost of living
The cost of EVs has dropped drastically over the years, the advancement in Battery Technology and the huge investment in EV startups have made buying an EV affordable.
However, despite falling battery costs, the promise of savings over the lifetime of an EV from lower fuel and maintenance costs, the upfront prices remain out of the range of average Africa.
According to Cox Automotive, the average cost of a new electric vehicle is about $55,600 (N23M). This is way above the average yearly salary of N2M made by the average Nigerian living in Lagos.
iv) A local solution
Despite the many problems plaguing the adoption of EVs in Africa, A handful of startups and companies in several countries are building electronic vehicles to push adoption within the continent.
These companies are finally bringing the electric-car revolution to the streets of Africa with the production of electric-vehicle fleets of light carriers and motorcycles—vehicles well suited for the continent's challenging roads.
With smart technologies and appropriate regulation, these EVs could become an asset rather than a threat to grid stability, through dynamic charging and vehicle-to-grid applications.
While electricity systems in many African countries are currently limited, they are expanding fast: power generation capacity is expected to more than double by 2040.
Africa has the smallest per-capita car ownership level of any region in the world. Transportation using buses, taxis, and motorcycles are more popular than personal cars, this shows that it may be better suited to electrification first.
In addition, the shift to transport electrification will be far easier to manage if it is factored into grid upgrades at an early stage, instead of taking grid operators by surprise further down the line to consumers.
Some examples of these startups are Kenya-based ARC Ride launched electric two- and three-wheelers for UberEats deliveries in Nairobi, Nopea ride an electric taxi based in Nairobi among others . In Kigali, Rwandan start-up Ampersand is introducing a fleet of electric motorcycle taxis and plans to expand to other East African countries.
In Uganda, locally manufactured electric buses from Kiira Motors have started transporting passengers in Kampala. Finally in Nigeria, Jet Motor Company has partnered with GIG Logistics to provide its EVs for both transport and logistics services in the Nigerian market.
Source:
i) Jonathan. G (2021) Africa's bumpy road to an EV future
ii) Motor Intelligence(2020) MIDDLE-EAST AND AFRICA ELECTRIC VEHICLE MARKET - GROWTH, TRENDS, COVID-19 IMPACT, AND FORECASTS (2021 - 2026)
iii) Techpoint.africa (2021) Global EV adoption: The reality in Africa may be different
Join the newsletter to receive the latest updates in your inbox.