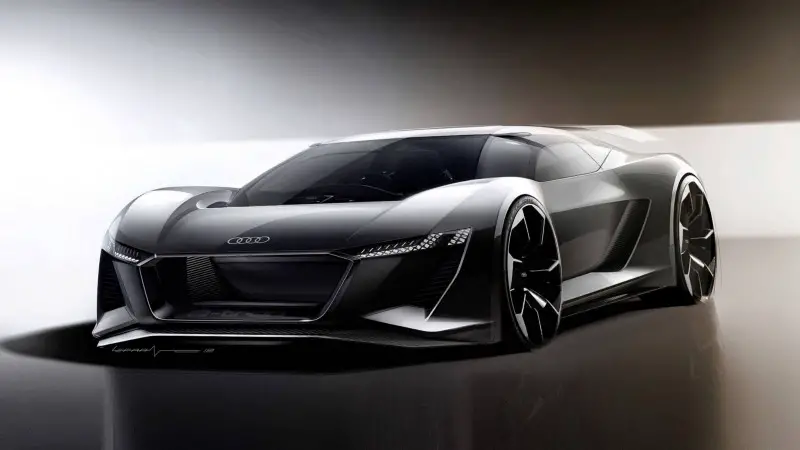 Audi has been struggling with R8 as the company is pivoting towards electrification. The company is planning on developing an electric supercar that will replace the Audi R8, claims Car, a UK-based publication. Reportedly christened Audi e-tron GTR, it will be Audi's answer to other electric supercars, including the Porsche Taycan. This doesn't come as a surprise given how aggressively the Volkswagen Group has been pushing for electric mobility.
Several reports hint that the e-tron GTR is likely to be launched in 2022, giving Audi engineers enough time to incorporate latest technologies on the electric supercar. To begin with, it may get solid-state lithium batteries as well as wireless charging. Even though this sounds a bit far-fetched at the moment, it might just become achievable by 2022. There is also a high possibility that the Audi e-tron GTR may share underpinnings with the Taycan, such as the chassis among other things
The 2022 Audi E-Tron GTR coupe will try to succeed in where R8 E-Tron failed to be become a justifiable product in Audi's range. Undisclosed sources claim that the 2022 Audi E-Tron GTR will be powered with three motors. Thus, the new electric supercar will offer a combined output of 650 horsepower. 2022 Audi E-Tron GTR will inculcate all-wheel drive system and will use solid state battery pack. It has the capacity of 95 kWh that provides enough energy to make it travel to 300 miles. Charging will be performed via wireless charging system.
It will feature aluminum monocoque chassis to ensure weight is at minimum. Performance figure would be in hypercar zone at least in acceleration. To hit 0–62 mph, it will take just above 2 seconds.
All-wheel-drive system will be a given on the e-tron GTR and there could also be several driving modes on offer. Talking about the design and aesthetics, the e-tron may derive some cues from the existing R8, but use of an entirely new design language can not be ruled out.
The Audi e-tron electric supercar is still a few years from entering a definitive production phase, but how it ultimately shapes out is largely dependent on how other electric cars from Audi are perceived in the market. As of now, the only fully electric vehicle in Audi's line-up is the e-tron SUV. However, the e-tron Sportback and the e-tron GT are also expected to join the Audi e-tron family soon.
Join the newsletter to receive the latest updates in your inbox.