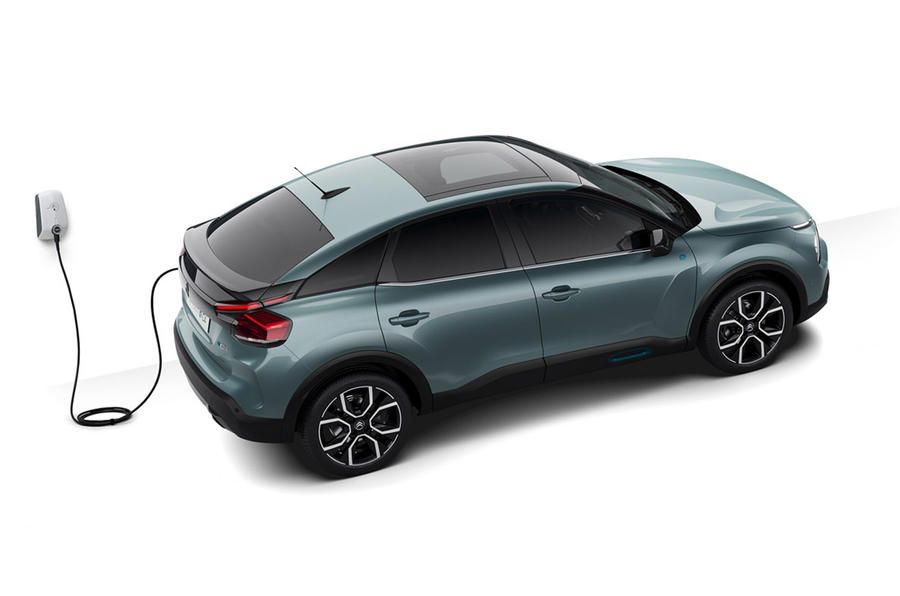 The e-C4 is a hatchback which replaces the previous model which was discontinued in 2018 as well as C4 Cactus crossover which will be arriving in show rooms in end of 2020. The electric C4 is expected to use a similar powertrain to its EV hatchback, comes with a 134 bhp electric motor drawing power from a 50 kWh battery, giving a driving range of just under 200 miles from a charge.
The electric version, the E-C4 is due to be unveiled in full at the end of the month,  the e-C4 bridges the gap between a family hatchback and full crossover. It follows the current Citroën design language of luxury  lines and bold front-end styling. Passenger comfort will take priority over any notion of a sporty driving experience. Expect absorbent seats and the brand's hydraulic bump-stop suspension, which is designed to prevent the worst bumps from disrupting the quality of the ride.
The interior has been updated over the C4 Cactus, with a wider touchscreen, a less fussy design and the re-appearance of heater buttons and knobs controls that were relegated to the fiddly touchscreen on the current car. The C4 features Citroën's Advanced Comfort programme, which includes progressive hydraulic bump stops, a focus on comfortable seats and a captivating  interior.
Full prices and specifications are yet to be confirmed, but the E-C4 to cost  is expected to be over £30,000 when it reaches showrooms.
Join the newsletter to receive the latest updates in your inbox.