Škoda is switching to electric mobility with the introduction of the new Škoda iV sub-brand. The Czech manufacturer's first electrified production models include Škoda's first plug-in hybrid, the Superb iV, and the Citigoe iV.
It has revealed the first electric vehicles in its 124-year history, the Superb iV, and Citigoe iV, as it begins to move into electrification by adding plug-in hybrid and fully-electric drive-trains to its existing vehicles.
The auto company has plans to update its services, this includes developing online services under the 'Škoda Connect' brand, offering customers at-home charging infrastructure through wall boxes, and the ability to access public charging infrastructure through a credit card style system called Škoda e-charge.
During the conference, Škoda said it'll launch 30 new models between 2019 and 2022, with 25 percent of sales expected to electrify by 2025. Included within the 30 new models will be 10 electrified models, an impressive third of its expected range of new cars.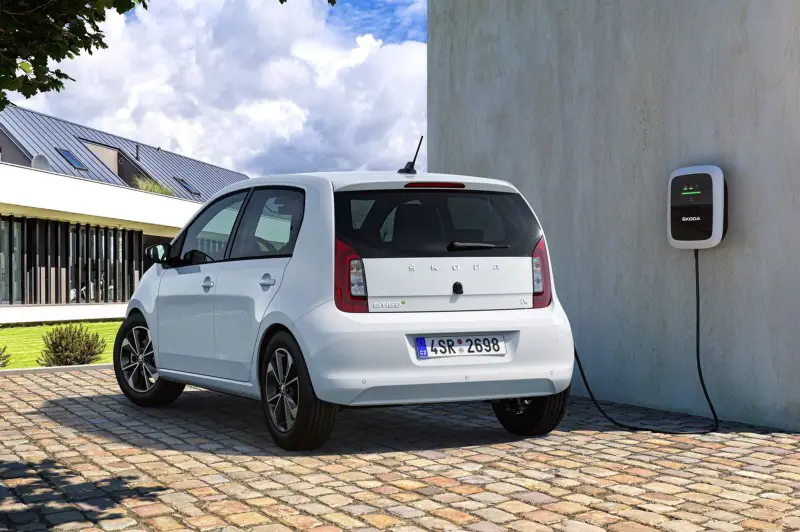 It is based on the Volkswagen UP, the Citigo-e iV is Škoda's first fully electric car. It uses a 36.8 kWh battery pack and has a driving range of 260 km. Its 61kW/212Nm electric motor will move the hatch from 0 - 100 km/h in a leisurely 12.3 seconds.
The Citigo-e iv measures 3597 mm in length and 1645 mm in width, making it a certified city runabout, and has 250 litres of cargo capacity and seating capacity for up to four people.
Fast charging occurs through a 40kW DC fast charger, which charges the vehicle up to 80 percent of capacity in one hour, while a 7.2kW wall box takes just over four hours to perform the same task. Battery life is guaranteed for eight years or 160,000 km.
Join the newsletter to receive the latest updates in your inbox.