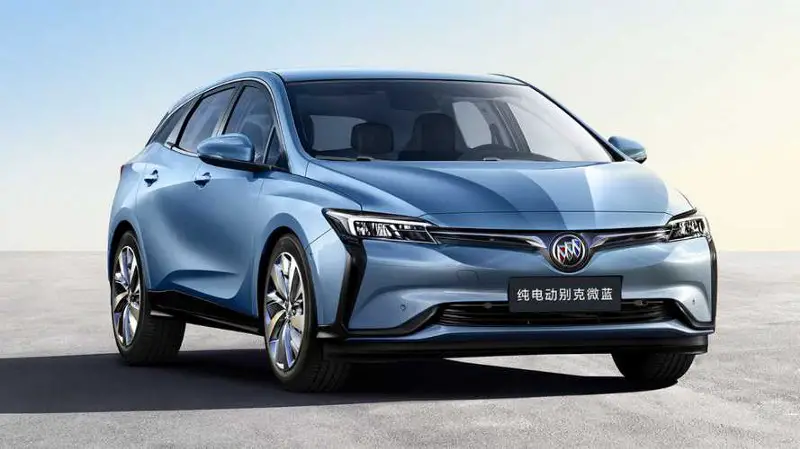 The Velite 6 MAV is based on the Velite concept new energy vehicle unveiled in November 2016. With a length of 4,650 mm, a width of 1,817 mm, a height of 1,510 mm and a wheelbase of 2,660 mm, it provides a roomy interior with 1,098 liters of space.
Looking identical with the Velite 6 that was launched in April 2019, the Plus features a bigger 52.5 kWh battery that enables it to cover up to 410 km (255 miles) on a single charge as per the NEDC standards. In comparison, the regular Velite 6 has a 35 kWh battery and a driving range rated at 301 km (187 miles).
Besides having a larger capacity, the battery's energy density has been increased to 140 wh/kg, which in layman's terms means that it can store more energy, and its electricity consumption is rated at 13.1 kWh/100 km.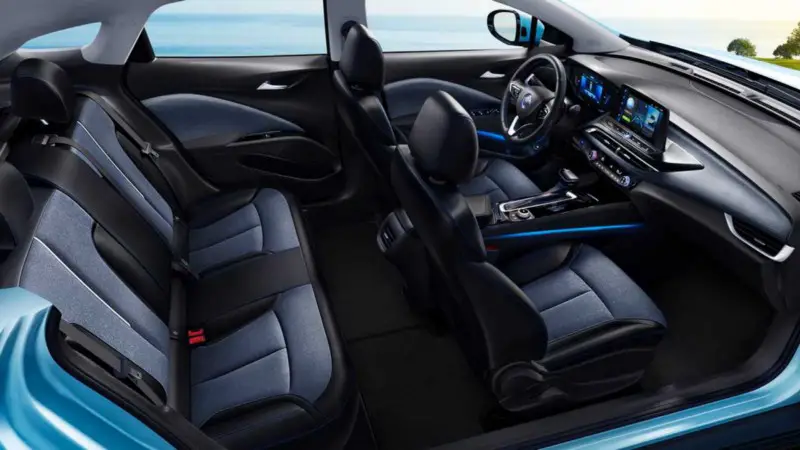 Buick calls it a MAV, which stands for a multi-activity vehicle. It's tough to put a car type on it because it borrows elements from several different styles. We'll just distill it to a mash-up between a wagon and a crossover, sort of like the Subaru Outback. At least it appears utilitarian.
The battery can be charged to 80 percent of capacity in 40 minutes using a direct current (DC) fast charger. A five-minute charge at the same rate unlocks an additional 40 kilometers (25 miles) of range.
The Velite 6 Plus also boasts a more powerful electric motor rated at 148 HP (150 PS) and 350 Nm (258 lb-ft) of torque. The automaker quotes a 0 to 50 km/h (0–31 mph) acceleration of 3.6 seconds and says the vehicle offers a smooth, quiet and natural driving experience.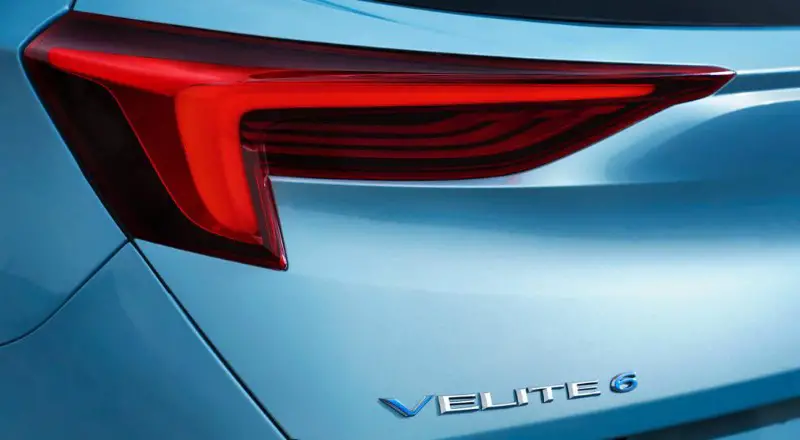 Buick's new EV is also well equipped, offering driver assistance systems such as Forward Collision Alert, Collision Mitigation Braking, Lane Departure Warning, Side Blind Zone Alert, Electronic Stability Program, and a tire pressure monitoring system. It also features a 10-inch touch-sensing infotainment system that supports over-the-air (OTA) updates, Super ID, and a virtual key.
The two Velite 6 models, which are Buick's first all-electric production vehicles, is available in three variants at a price between RMB 165,800 and RMB 185,800 (US$24,800 — $27,800) after national subsidies for new energy vehicles.
Join the newsletter to receive the latest updates in your inbox.