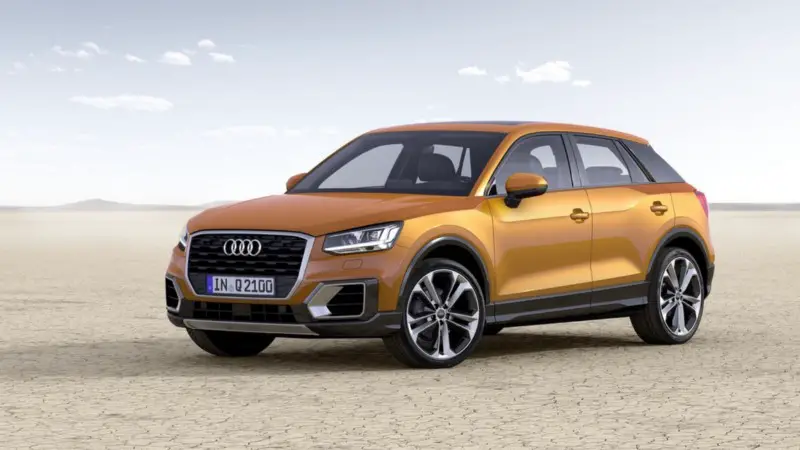 Audi is busy expanding its SUV lineup with as many models and derivatives as possible. The brand's smallest crossover, the Q2, is no exception.
Most of the internal-combustion car's grille, vents and lower intakes have been sealed due to the EV's reduced cooling needs, as well as to improve the car's aerodynamics.At the rear, the lower bumper has been modified to cover the space where exhaust pipes would have gone.
A closer look reveals that the upper half of the grille is closed since EV's don't need as much cooling as combustion-engined cars. As for the black boomerang-shaped plastic trims on each side of the front bumper, they probably hide the LED DRLs.
Another important hint is the lack of exhaust pipes at the rear. Interestingly, the roof doesn't have swirly camouflage applied to it, but is instead covered by a loose-fitting white plastic wrap. This suggests something interesting might be hiding underneath, like a solar roof for powering accessories and recharging the battery pack.
China is one of the most important markets for luxury car manufacturers. Sales of European brands like Aston Martin, Mercedes Benz, BMW, and Audi have seen constantly increasing growth every year. This has probably given incentives to the German car-maker Audi to develop custom-made electric cars for its Chinese customer base.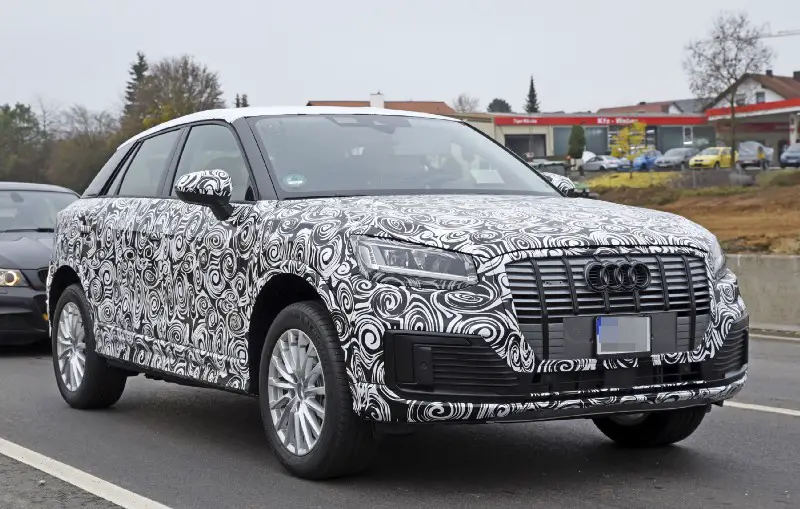 Audi has recently confirmed that it is going to manufacture it's 2019 E-Tron compact utility vehicle (CUV) along with its Chinese partner, FAW (First Automotive Works). In a statement about its upcoming CUV, Audi said that the 2019 Q2 E-Tron is the "first electric car tailored for Chinese customers".
When it goes on sale, the Q2 e-tron will provide buyers with a more affordable alternative to the company's first mainstream EV, the much larger e-tron crossover.
Details about the Q2 e-tron's drivetrain have yet to be revealed, but it's a pretty safe bet it will have less power, torque and range than the 300 kW/660 Nm e-tron quattro which can go around 400 km between charges.
The company has not confirmed that its upcoming CUV will adopt the Q2 E-Tron moniker, but has confirmed that the vehicle will get a battery pack that will give Q2 E-Tron an all-electric driving range of 310 miles.
Join the newsletter to receive the latest updates in your inbox.