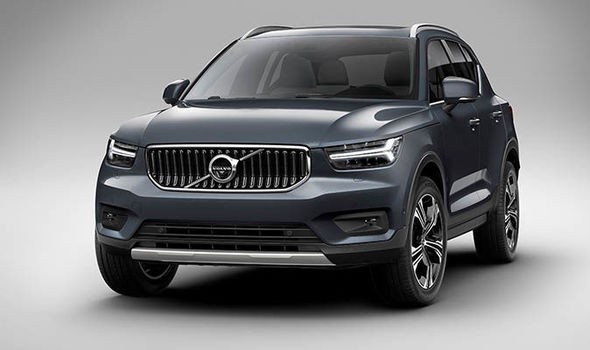 The Volvo XC40 is a brand-new compact crossover which joins Volvo's SUV line-up alongside the very popular Volvo XC60 and Volvo XC90 models. This all-electric version of the XC40 SUV will be released after the Polestar 1 launches in 2019 and will go head-to-head against both the Jaguar I-Pace and Tesla Model X. The XC40 will reportedly have a range of around 500 kilometers (310 miles). The battery pack has not yet been disclosed, and the car is expected to hit the markets with a price tag of €43.000 (~50.000 USD).
The 2019 Volvo XC40 is Volvo's first ever compact SUV that competes against other luxury rivals, like the Audi Q3, BMW X1 and Mercedes-Benz GLA. The 2019 Volvo XC40 uses the same formula as the Q3 and X1, by borrowing styling traits from its larger SUV brothers to give it a design that is not only handsome, but also modern. It's design is purely Scandinavian with its clean, simple design that stays away from the gimmicky styling that other brands have employed over the last few years.
Both all-electric Volvo's are come with lithium ion battery power, like their sibling from sister brand Polestar. The XC40 EV will join the XC40 plug-in hybrid in the range to give that car two electrified variants.
The Swedish car maker, which is owned by Chinese giant Geely, has pledged to launch an electrified version of every model in its line-up from 2019. Every Volvo will eventually be offered with a mild hybrid, hybrid or battery-electric powertrain option, and the firm won't launch any diesel variants of forthcoming models.
Interior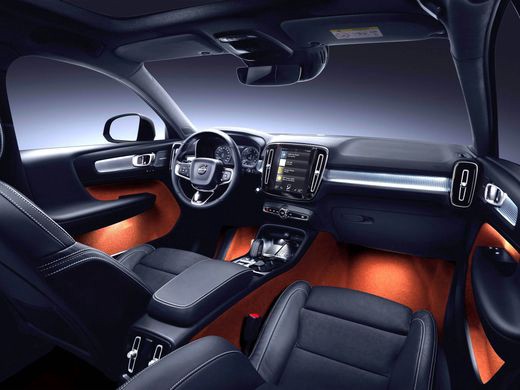 Inside the XC40's interior retains the clean, simple styling theme from the outside with a well laid out interior that looks classic. The XC40's interior is basically what you'd imagine the designers at Design Within Reach would come up with if they were tasked with creating a car. Given the fact that the XC40 is also geared towards urbanites, the interior also gets lots of neat features to maximize space and also make it more useful.
For starters the traditional door speakers have been removed to provide more room for your stuff. You could simply store your laptop in the side door if you needed to. There's also a little trash bin in the center console to keep the interior tidy and in the cargo area a strap mounted on the side will keep your groceries or luggage from flying around. It may not seem like much, but the little features make living with the XC40 even easier and you'll wonder why other automakers haven't installed similar comforts.
While the XC40's interior ranks near the top in this segment, there were a few misses. For starters the gear selector is frustrating, since you have to pull down or push up on it twice to select either drive or reverse. If you're used to traditional gear selectors, you'll easily get annoyed. The rear seat is also best for just two passengers and the chunky C-pillar may look cool on the outside, but it provides a not so cool blind spot on the inside. Lastly the infotainment system does get hung up a bit and takes longer to power up.
After the XC40 Electric launches an EV version of the XC90 will be built in 2021.Volvo is saying a reason that it believes it will be profitable is that it can share costs and expertise with Polestar, which will likely reduce overall costs of its EVs.
Volvo has incorporated Polestar, which began as an independent tuning firm, into its corporate structure and will use it to develop future EVs. It expects 50% of its cars to be fully electric by 2025.
Join the newsletter to receive the latest updates in your inbox.