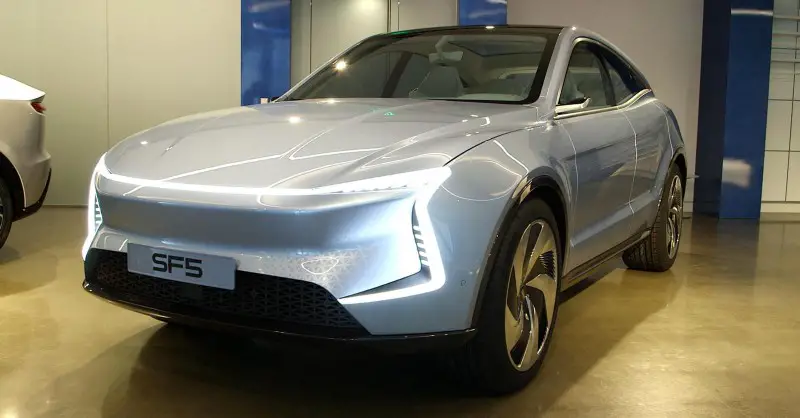 The mid-sized SF5 will be available in 2019 then the fully-sized SF7 will follow.SF's EVs can be configured with anywhere from one to four electric motors, the latter format providing a total of over 1,000 horsepower. This will translate to a claimed 0- 60 time in 3 seconds or less. Electric range from the liquid-cooled battery pack will be more than 300 miles. It will also be supplemented by an on board range extending generator.
In addition to a potent powertrain, this cars will offer a thrilling ride thanks to big wheels, multi-link suspension, air springs with continuous damping control, rear steering and all-wheel-drive torque vectoring. Power is delivered by either two, three or four motors thanks to a platform that has been designed from the start to accommodate those configurations. With the four-motor option and all-wheel steering, the vehicles achieve the holy grail of independent power, steering and suspension.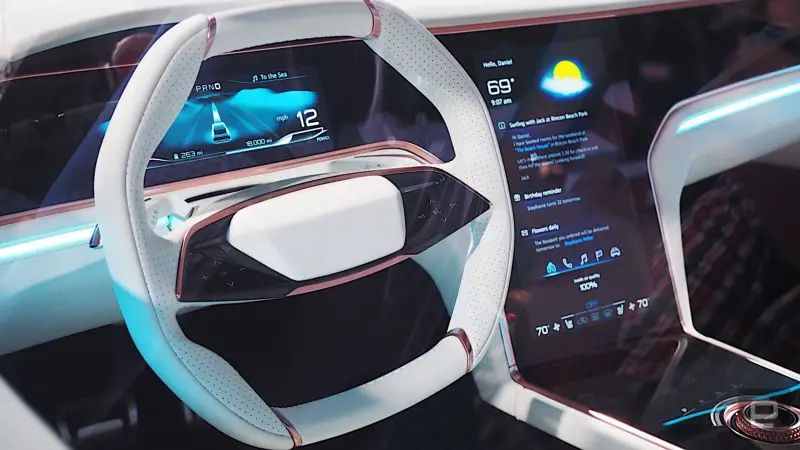 The cars will be equipped with technology SF Motors calls "protective autonomy." This system assists the driver with the help of lidar, computer vision, and vehicle and driver monitoring. The vehicles will be updated with new software via over-the-air updates. The SF5 won't come with full autonomous capability, but will use advanced tech to monitor the state of the driver and take proactive steps to avoid crashing, an approach that mimics Toyota's.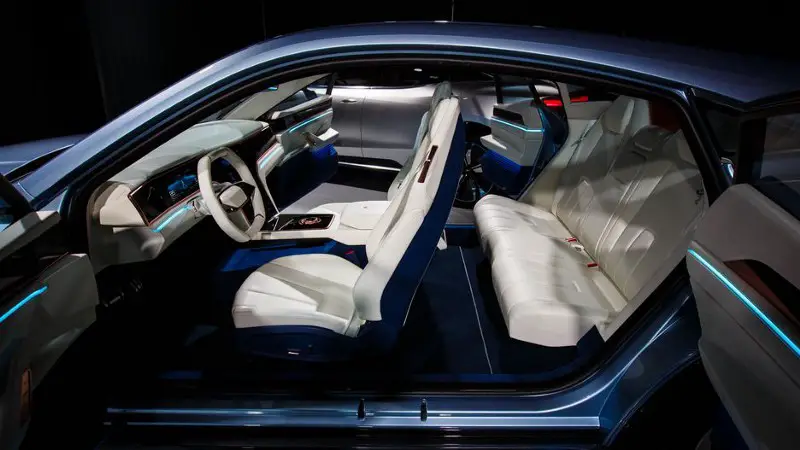 The cabin design of the vehicle speaks to glass: a dramatic T-bar dash is almost one contiguous glass surface while the panoramic roof overhead seems to meet it at the generous windshield.It also has a peak power ranging from 100 KW to 400 KW.
SF Motors says it has a plan for batteries once they've reached the end of their automotive life. Its recycling program plans to use the batteries for energy storage products for homes and businesses. The company is also working to develop solid state cells for next-generation batteries.
It's a sharp-looking vehicle, with a light bar across the front bumper that gives the impression of a battle-ready grin. As required for any car trying to break into the premium segment, the interior is filled with fancy leathers.
Join the newsletter to receive the latest updates in your inbox.