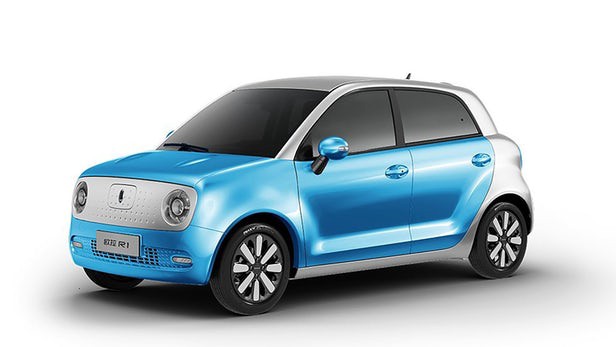 ORA stands for 'Open, Reliable and Alternative' and is aimed at the young and upcoming city dweller.The ORA R1 has a 33 kWh battery pack with a range of up to 194-miles of range on a single charge. Real-world range will probably be closer to 140 miles which is about the same as a 2018 Nissan LEAF that retails for double the price.
The 2019 Ora R1 is a humble electric commuter with a long warranty, a range up to 194 miles (312 km).Even though there is no comparison between a Tesla Model 3 and an ORA R1, Great Wall has clearly been influenced by Tesla in its design of the R1. Notice the single horizontal touchscreen on the dashboard.
With most vehicles switching oil to electricity great wall motor has created their first dedicated platform for EVs, called the 'ME' platform, the system arranges the overall layout of the core components such as the motor, battery and electronic control, and full integration of the three electric system.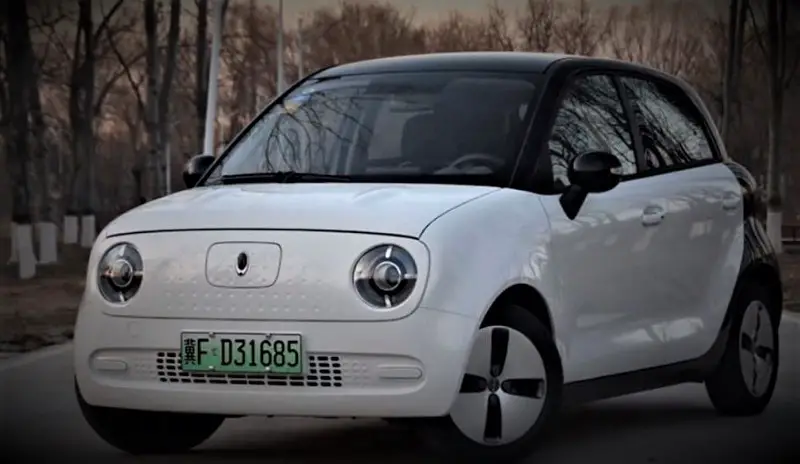 The ORA R1 focuses on delivering five core principles: high value, large space, smarter, safer and higher quality.with a size of 3495 x 1660 x 1560 mm, the spacious car also offers security with a body made from more than 60% of high-strength steel. The design itself is simple, unique and cute in style .Finally, the vehicle is also equipped with an artificial intelligence system that can be woken up by simply saying, 'hello, ORA'. the car is available in 5 color models to fit individual needs: titanium white, cadet blue, sky blue, combination titanium white and glitter black, and combination cadet blue and titanium white.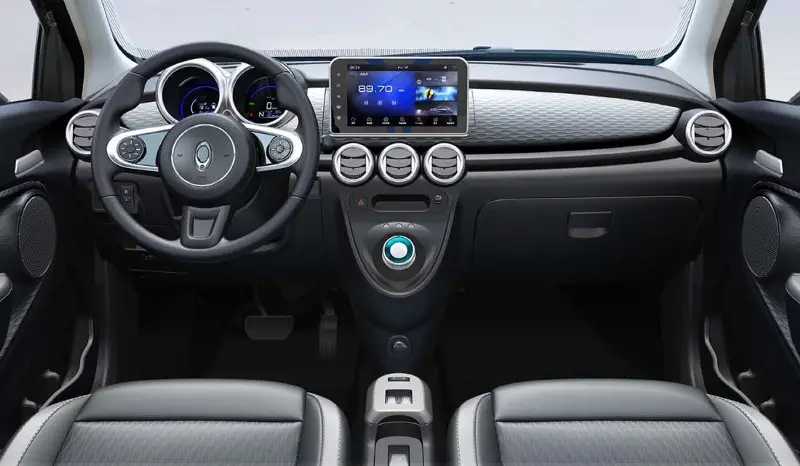 The interior is mainly covered by black and silver and designed to gratify younger consumers. The interior boasts a cute styling which is characterized by lots of round elements, such as dual dashboard, air conditioner vents, three-spoke steering wheel and gearshift. A large-sized floating center console display generates a futuristic sense, while is still in tune with the overall retro style.
To facilitate drivers' operation, the ORA R1 boasts a series of amenities that allow users to remotely check and diagnose vehicle status, activate air conditioner, open/close car doors as well as make an appointment for electric charging. Other standard features include Bluetooth key, vehicle-mobile phone connection system and hill-start assist control. The top-spec variant carries daytime running lights, electrical parking brake, electronic stability program, 6 airbags and smart front-view system.
The vehicle is equipped with only a 35 kW electric motor, which is small even for a vehicle of that size. For instance, Zero Motorcycles range from 25 kW to 52 kW. It is expected to limit the top speed of the ORA R1 to about 100 km/h (~62 mph) which should be fine for its stated urban purpose and the occasional highway entrance.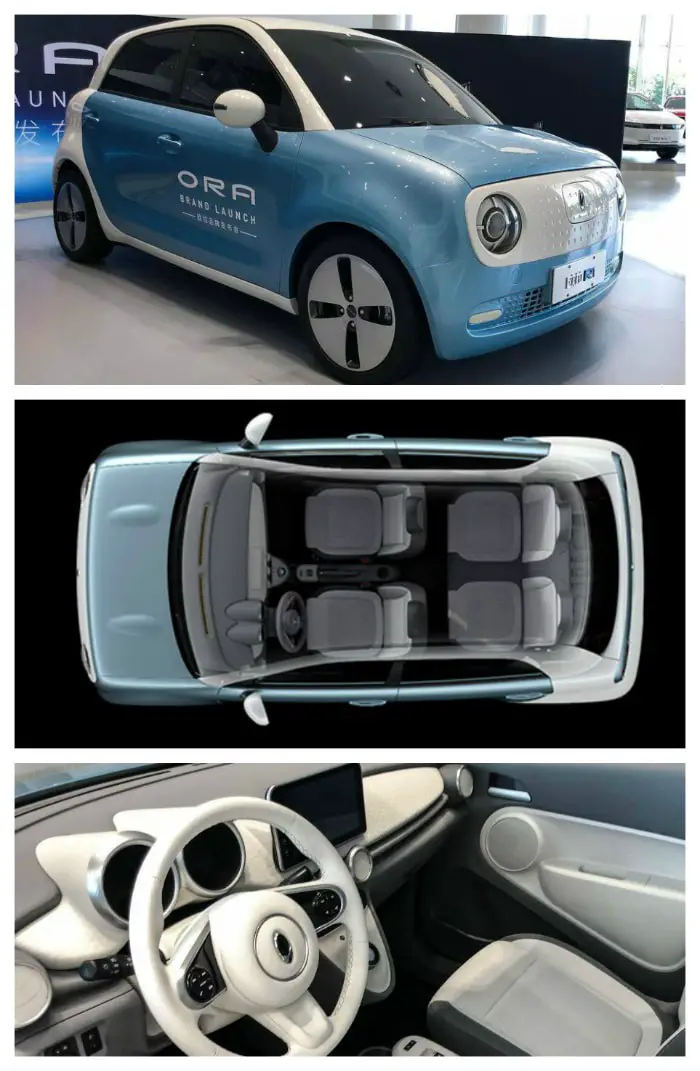 Where the ORA R1 shines is with its cost. The Great Wall Motor says that the subsidized price of the new model, ORA R1, ranges after incentives from USD 8,680 to USD 11,293.
The vehicle is going for sale right now and it comes with a three-year or 120,000 km guarantee for the whole vehicle, and an eight-year or 150,000 km guarantee for core components.
It is only available in China, but Great Wall Motor has previously shown interest and bringing its new ORA electric brand to the rest of the world.
Summary specs
It has a 33 kilowatt-hour battery pack.
When its battery pack is flat it can be supercharged from 0% to 80% in 40 minutes.
Its small motor can only provide 35 kilowatts of power to the wheels.
Its top speed is around 100 km/h
Its real world range may be 240 km.
Join the newsletter to receive the latest updates in your inbox.