Cheap, spacious and all-around endearing electric version of MG's ZS soft-roader arrives as demand for battery models begins to accelerate. By 2021, we'll see three more MGs, an electric sports car and two more electrified models in popular sectors.
Battery size is 44.5 kWh (the latest Nissan Leaf launched with 40 kWh and only now offers a 62 kWh option). The motor produces 143 horsepower, for 0–62mph acceleration in a decent 8.5 seconds — a fair bit quicker than the petrol-powered MG ZS. The official range is 163 miles, which extends to 231 miles if you remain strictly city-based. A Nissan Leaf (whose pre-grant prices start from £31,495) does 168 miles and 258 miles on the same test. Hard to believe such a spacious little battery car is so compact and weighs in at just 1534kg.
The MG ZS EV has a bit more presence than a Leaf because it's a taller SUV-style vehicle, rather than a hatchback. It looks tough and chunky, with a big grille and nice rear wheel arch haunches. It won't turn heads, but it's pleasant. The raised driving position, with a good view across the bonnet, is confident. It feels roomy inside too, with adult-like space in the rear seats and a voluminous boot.
Base ZS EVs are called Excite. These still have an 8.0-inch touchscreen display with sat-nav, Apple CarPlay, and Android Auto, plus keyless entry, Jaguar-style rotary gear shifter and an advanced suite of driver-assist gadgetry called MG Pilot. But the test Exclusive is more appealing: for £2,000 more, it adds leather-look seats, panoramic roof, rear parking camera, and a stitched dash top. It looked and felt the decent quality, with shiny plastics reserved for the door trims. Showroom appeal is high.
Driving this EV is as spooky and eye-opening as any good electric vehicle for first-time EV drivers. It pulls away silently, with little whirr or whine from the motor, and it rides quietly, with decent cushioning on regular city roads.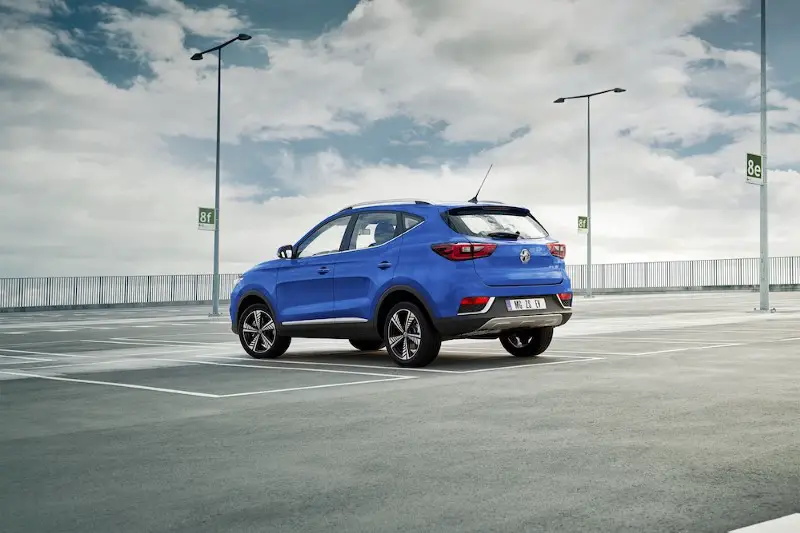 The sporty leather steering wheel is good to hold (and the ZS EV seemed to respond cleanly. Accelerator pedal feel ranges from genteel to punchy, depending on the choice of mode from a toggle on the center console. Another, labeled 'KERS', gives three levels of battery regeneration — it's not quite a 'one-pedal' car though, so won't slow to a standstill when you lift the accelerator.
The electric drivetrain itself is the most satisfying aspect, though. At slow speed, it's incredibly smooth and linear, giving a feeling way more sophisticated than a regular petrol car. It seems to glide along, just like a car from the future; as you go on and off the accelerator slightly spoils the impression.
Summary specs
Power: 143 horsepower
Acceleration :0–62 mph in 8.5 seconds
Battery size: 44.5 kWh
Range: 163 miles
Price: £28,495
Join the newsletter to receive the latest updates in your inbox.