The new Kia Soul EV will challenge rival electric cars such as Nissan Leaf and Hyundai Ioniq Electric. It is powered by a single electric motor developing 201 bhp and 291 lb ft of torque. It also has a new suspension designed to give the car more agile handling and a more comfortable ride. Drivers can choose from four different modes — Eco+, Eco, Comfort and Sport — which adjusts the accelerator response to potentially conserve energy, as well as adjusting the Soul's climate control and regenerative braking settings. All of that could lead to you getting more miles out of each full charge. Range of at least 405 km per charge.
Also see: 2016 Kia Soul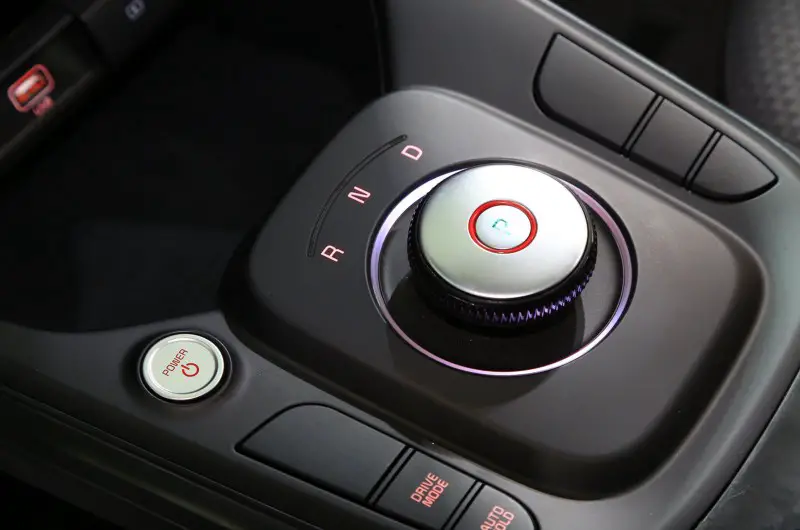 Acceleration
Abundant low-end torque makes the Soul EV feel easy pulling away from a light. The Soul EV sprints from 0–60 mph in 9.5 seconds, which is behind the leading all-electric competitors.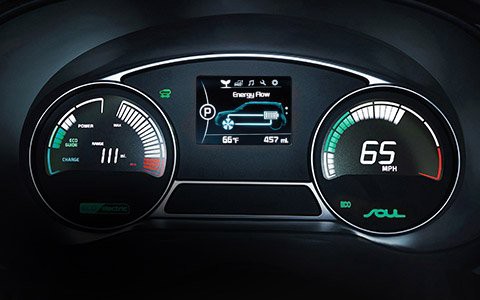 Braking
In traffic, the Soul EV's brake pedal isn't particularly responsive or easy to modulate. But aggressive regenerative braking is available, and it is a bonus once you get used to it. The Soul EV's panic-stop distance of 125 feet from 60 mph is about average for the class.
Steering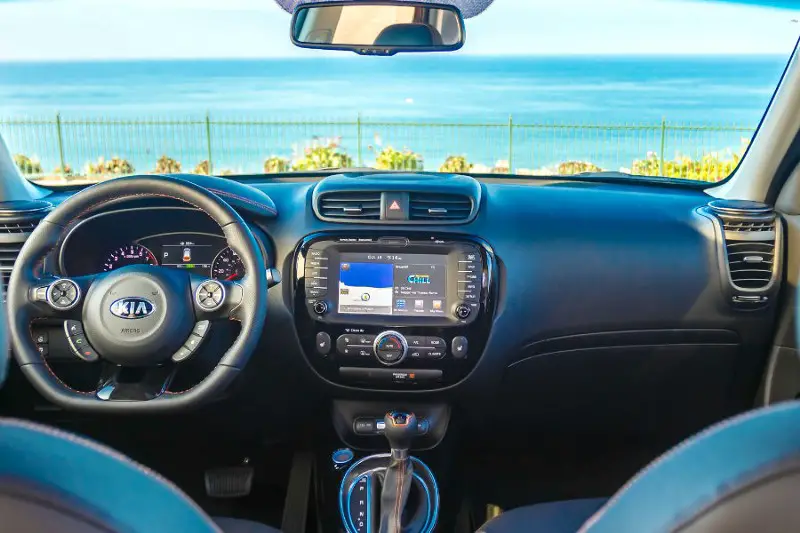 The steering response is slow without much feedback regardless of the weight dialed in through the driver-adjustable steering system. Between the Normal, Comfort and Sport settings, Sport gives the most everyday steering feel.
Handling
The 2019 Soul isn't the surprisingly keen handler that the regular Soul is. The suspension favors comfort, limits are low, and grip is unimpressive. Most Soul competitors, especially the Chevrolet Bolt and the Hyundai Ioniq Electric, are sharper to drive.
Driving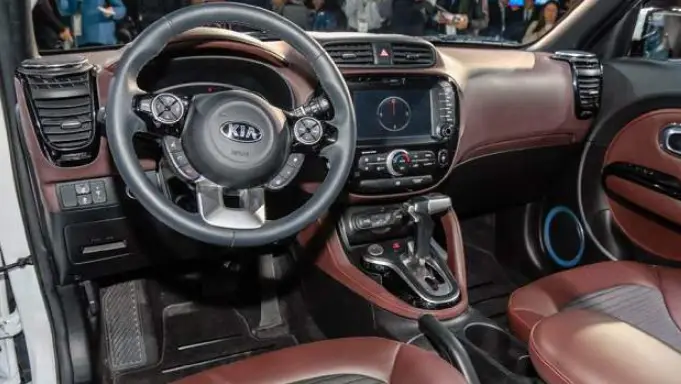 Slotting the shifter to B engages aggressive regenerative braking. It feels unusual at first, but you'll quickly learn to love the car doing much of the braking for you, especially in stop-and-go traffic. The Soul EV is otherwise simple and easy to drive.
Comfort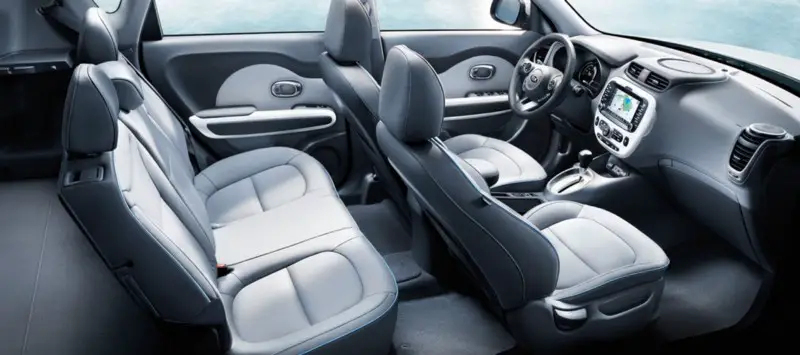 Without the gasoline Soul's raspy engine churning under the hood, the Soul EV is a quiet car to spend time in, even with the elevated wind noise caused by its boxy shape. Ride comfort is average. The seats are comfortable and supportive.The EV Plus' firm, leather-covered seats with an elevated placement are supportive and comfortable during longer drives (limited by range, of course). They are better than what you'll find in most small cars.The added weight of the batteries, smaller wheels and increased tire sidewall result in an improved ride compared to the rather jiggly and sometimes harsh ride of the gasoline-powered Soul. Ride comfort is about average for the small-EV segment
The Soul EV's boxy shape creates more wind noise than is typical, and the lack of engine noise exacerbates it. You pretty much just hear the wind. Still, the lack of engine noise is welcome.
Interior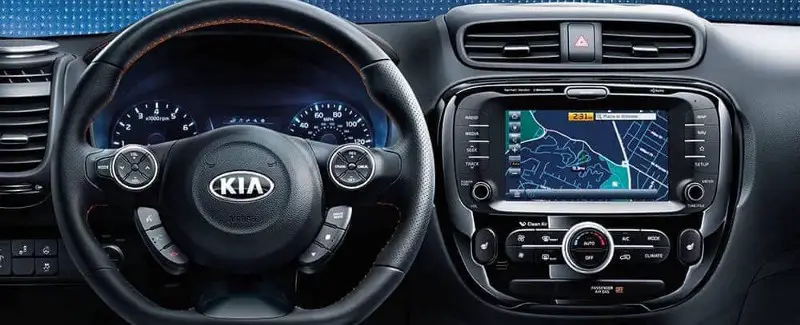 The previous Soul offered a spacious and well thought out interior, and the new Soul EV should be no different. Inside, there's a new 10.25 inch touchscreen infotainment system with Apple CarPlay and Android Auto smartphone mirroring, plus a reversing camera. The old Soul EV's chunky gear shifter has been replaced for a smaller rotary knob, too.
In terms of safety technology, as well as seven airbags the new Soul EV comes with automatic emergency braking, lane-keeping assistance and adaptive cruise control. Also on the options list will be wireless mobile phone charging, two-tone paint schemes and an upgraded stereo from Harman-Kardon.
All dashboard controls are placed within easy reach. The large touchscreen is generally a model of simplicity for its audio controls, with big icons and logical menus. But swiping to scroll phone numbers or track lists often results in errant selections.
The seats are placed higher than in your average car, making climbing in and sitting down easy. There's near-perfect step-in height. The wide door openings help as well.
The battery placement raises the rear floor a few inches, reducing rear legroom and comfort compared with the gasoline-powered Soul. Still, high-mounted seats in all positions yield good room for a vehicle of this size. It's a bit bigger than most subcompact SUVs. The tall windows make the view forward clear, but thick rear-quarter pillars restrict the view while reversing. A rear view camera is standard on the Soul EV, and the Plus comes with front and rear parking sensors.
The car is on sale and price is estimated to be from £32,000
Summary Specs
Engine: Electric
EPA Class: Small Station Wagon
Style Name: EV Auto
Drive train: Front Wheel Drive
Passenger Capacity: 5
Passenger Doors: 4
Body Style: 4 door Car
Transmission: Transmission: 1-Speed Automatic
Exterior Dimensions
Overall Length 163 inch.
Min Ground Clearance 5.9 inch.
Track Width, Front 62 inch.
Width, Max without mirrors 70.9 inch.
Wheelbase 101.2 inch.
Track Width, Rear 62.4 inch.
Height, Overall 63 inch.
Join the newsletter to receive the latest updates in your inbox.