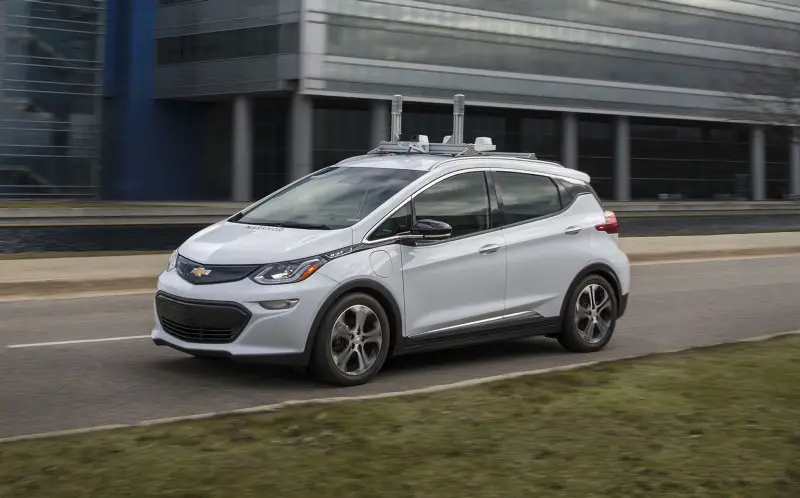 General Motors has unveiled the Cruise AV, its first production-ready, fully autonomous car to be used for its driver less ride-hailing fleet in 2019.
Based on the Chevrolet Bolt EV, it is a dedicated self-driving, pure electric sedan with no steering wheel or pedals. That means every seat is a passenger seat, and that the car relies on artificial intelligence and related technology to be the driver.
This is the fourth-generation autonomous vehicle in 18 months that GM has developed with Cruise Automation, the company it bought in 2016.
It's a bold move from GM, the automaker behind Buick, Cadillac, Chevrolet and GMC. But it's been in the making for at least 18 months, given GM acquired self-driving tech firm Cruise Automation in mid-2016. The Detroit automaker intends the aptly named Cruise AV to perform ride-hailing services in limited areas. It's the fourth generation of GM's self-driving car.
The all-electric runabout looks like a retrofitted Chevrolet Bolt EV ,given the new Bolt EV serves as GM's self-driving platform ,with a symmetrical dashboard that swaps the steering wheel and instrument panel for a mirrored layout of the passenger-side dash. As is common for self-driving prototypes, the Cruise AV employs dozens of sensors, with five lidar, 16 camera and 21 radar sensors in total.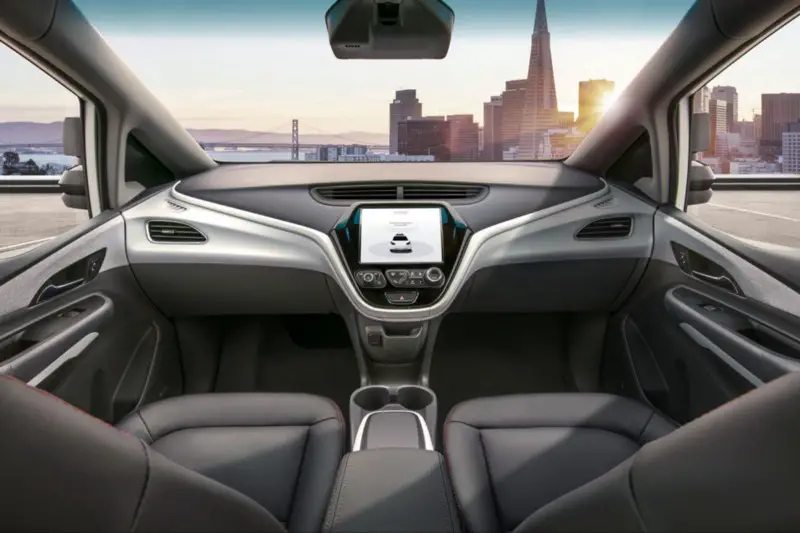 No steering wheel, no pedals ,just a screen to touch and a skyline to stare at.GM asks us to imagine a world without human error, harmful emissions, traffic jams, and inequality
The Cruise AV can open its own doors, and passengers will interact with it via a phone app and three interior touchscreens. The hatcbhack will first run in geofenced areas, with five LIDAR units, 21 radar sensors, and 16 video cameras feeding the data to navigate its territory.
While this may seem like a far-fetched dream, GM executives say that if approved, the vehicle could enter the company's commercial ride sharing fleet as early as 2019. Should this timeline be realized, the Cruise AV will become one of the very first autonomous cars in the ride sharing industry, and certainly one of the first to go completely sans steering, brakes, and throttle. Rather than having a driver's seat, there will simply be another front seat. And to make mobility even breezier, the Cruise AV will be able to open doors for passengers, as well as accommodate hearing and visually impaired customers.
More review to follow after the car goes into production
Join the newsletter to receive the latest updates in your inbox.