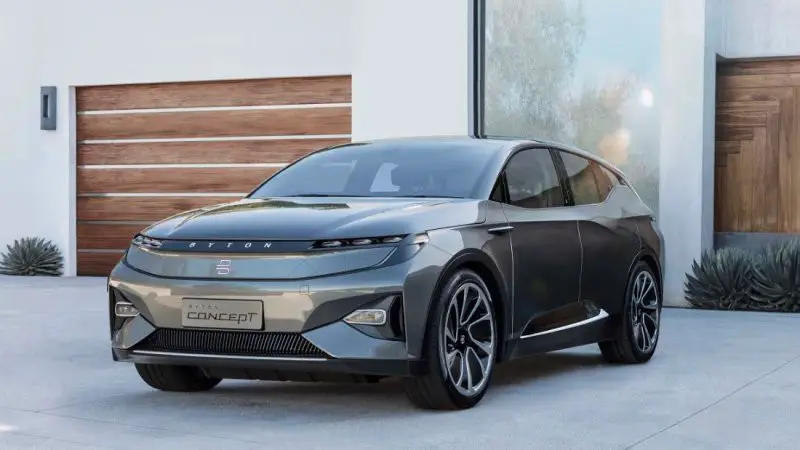 The M-Byte will have a 325 mile range, charge 80 percent of its battery in 30 minutes and come in all-wheel drive. The interior on display at CES featured a 48-inch screen, a 7-inch tablet embedded in the steering wheel and an 8-inch touch pad in the center console. Its front seats rotate inward 12 degrees for more legroom and better social experience.
The model will be available in two configurations, including a twin-motor four-wheel drive system with 469 bhp. A saloon and MPV will also use the same platform.
Also see: Byton M-byte
The car measures 4850 mm long, 1940 mm wide and 1650 mm high, and runs on 22 inch wheels. At the front of the car, slim LED headlights top what Byton refers to as a smart surface.In place of door handles, there are facial recognition cameras that check bio-metric data and will unlock the door to authorized users only.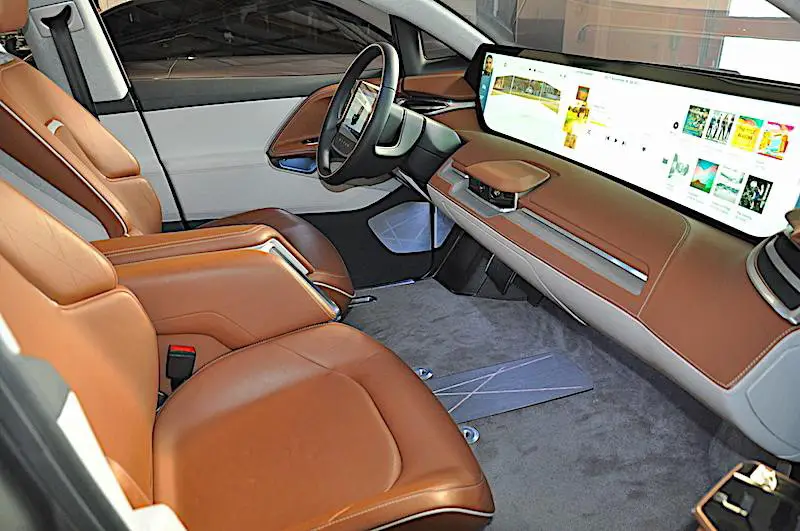 The SUV will feature a high level of driver assistance systems, along with features such as bio-metric recognition and a large infotainment display that works in conjunction with a 'Byton Life' cloud-sharing platform.
Byton's SUV will come with driver less car technology provided by industry expert Aurora.Its technology enables level four autonomy, meaning it will be able to drive itself without any human input.It will feature driver assistance systems based around Aurora's suite of hardware, including cameras, ultrasonic sensors, radar and laser scanners. It has been designed so that components can be upgraded as technology develops. The vehicle architecture is designed for 5 G mobile data connection, with speeds of up to 10 GB per second.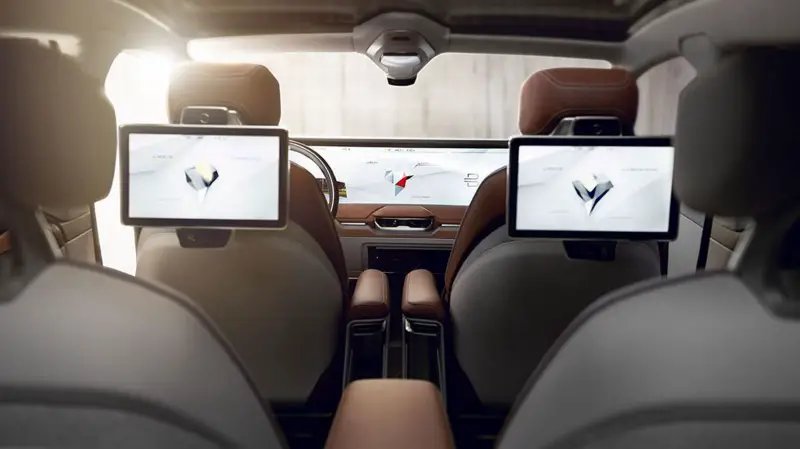 The near-final design uses an evolved version of the wraparound digital dashboard and steering-wheel mounted touchscreen. The 48 inch curved 'Shared Experience Display' has been reinforced to resist shattering in the event of an accident. An 8.0 inch touch pad in the centre console will allow either front-row occupant to control the main screen, which is split into three sections for driver information, navigation and multimedia playback.It is also used to show images from three rear-facing cameras: two take the place of the wing mirrors, with a third mounted in the car's rear. The brightness and background colour of the display adjusts automatically to suit lighting conditions. Two further screens are fitted to the front seats for rear passengers.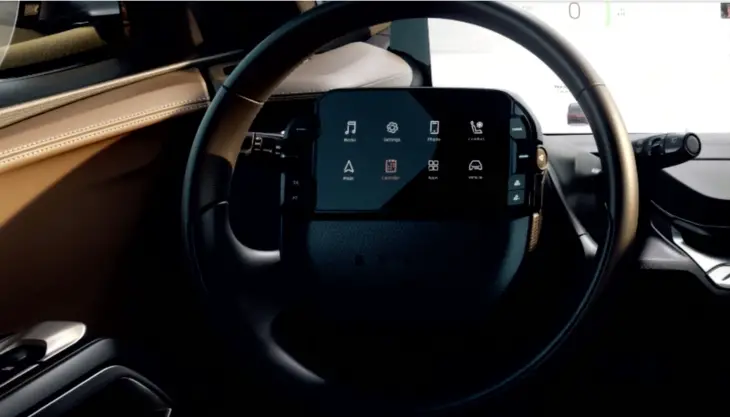 The 7.0 inch touchscreen in the steering wheel sits slightly upward from the centre to make room for an airbag. Selecting a gear is done through physical buttons on the wheel, rather than with a traditional gear stick or stalk. Other physical buttons will be used only when legally required, such as for activating hazard lights.
Voice recognition will allow for hands-free controls, with Byton partnering with Amazon to integrate the Alexa voice assistant. Facial recognition is also promised as a feature, identifying the driver to load specific profiles. M-Byte will also feature inward-rotating front seats, for when the car is operating in autonomous mode. The company plans to support level three autonomous driving at launch.
The M-Byte's power will be stored in modular lithium ion batteries that form part of the vehicle chassis, with 71 kWh and 95 kWh capacities promised and a range of 248 miles, increasing to 323 miles with the upgraded battery pack.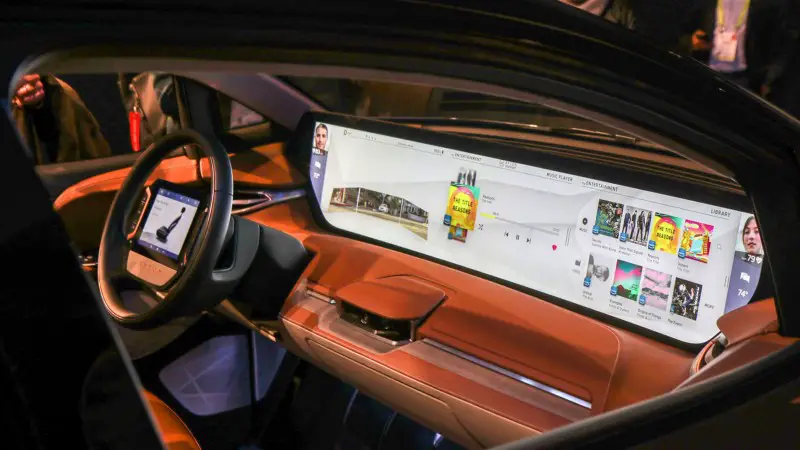 Virtual assist system can be activated by voice and gesture control, as well as facial recognition. Drivers and passengers will receive a Byton ID that scans their faces to store personal preferences from seating position to music.
Starting price is at $45,000, the China-made M-Byte will compete with the Tesla Model 3 sedan as well as with gas-engine SUVs including the BMW X3, Audi Q3 and Mercedes-Benz GLC, according to executives.
Join the newsletter to receive the latest updates in your inbox.