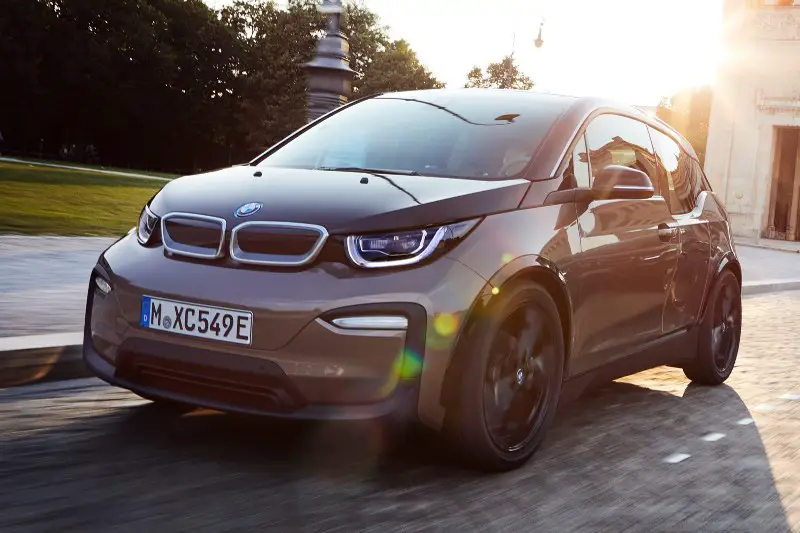 BMW has taken its sweet time to release a new all-electric vehicle, with an increased cell capacity of 120 ampere hours (Ah) or, if you prefer energy content, that's 42.2 kWh. This has allowed the i3 to hit the world range of 246 km on a single charge which makes an increase of 30 % over the 94 Ah model.
The advances in battery technology mean the increased capacity has no drawbacks, for the battery pack is the same size and weight as the old one. The lithium-ion cells are produced by a supplier to BMW specs, but the battery pack is produced at BMW's Dingolfing plants and consists of eight modules, each with twelve storage cells. Since it launched in 2013, the battery capacity has increased from 60 Ah in 2013, to 94 Ah in 2016, and now is double what it was originally (120 Ah).
A sportier i3s is available that bumps the power output to 184 hp but uses the same battery and is rated 90 miles of range.Like all electric cars, the i3's instant torque is fun to drive and it is brisk compared to other cars powered by gasoline alone, but the i3 (and i3s) fall short of sporty compared to some other electrics.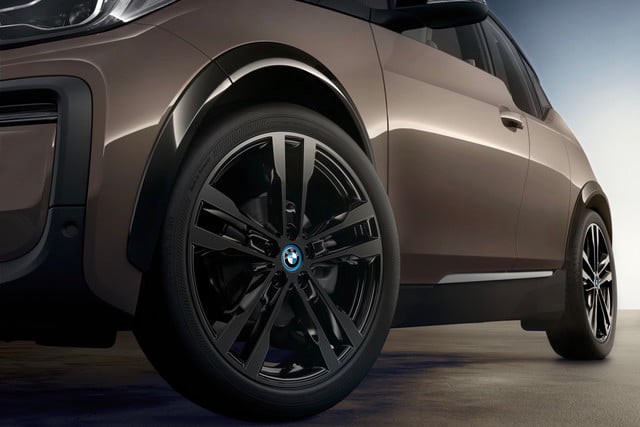 Its skinny tires give up grip quickly but are a boon to overall efficiency. The i3 manages to be comfortable despite tall tires. It offers four passenger doors, but the rear doors are small and swing open in the opposite direction of driver and passenger doors. Rear seat riders shouldn't be tall, just 31 inches of leg room cramps leggy passengers from sitting comfortably in the rear. About 15 cubic feet of cargo space is available with the rear seats in place, nearly 40 cubes with the second row folded.
The car has 10.2-inch touchscreen with Apple CarPlay compatibility, 19-inch wheels, Bluetooth connectivity, and cloth upholstery.
Design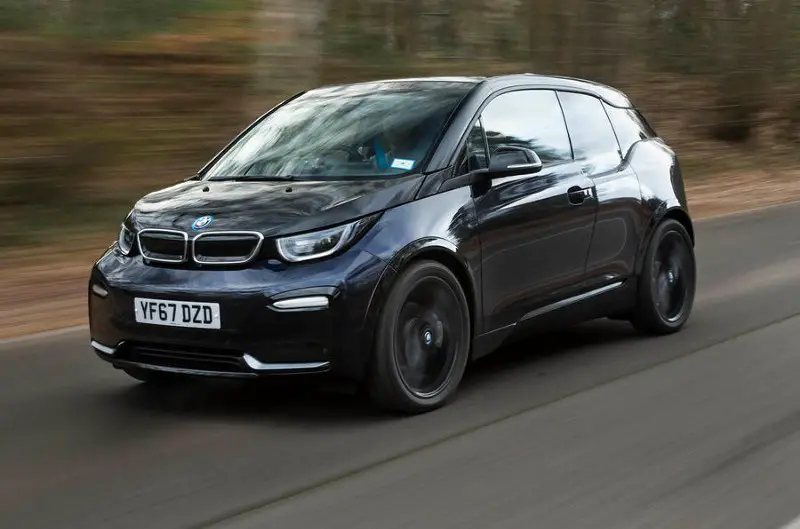 2019 BMW i3 looks like few cars on the road. It still draws attention, but it's clear that BMW has moved away from the futuristic look for future electric cars. The spa-like interior is the i3's best look, a simplistic layout with reclaimed materials that fits the i3's design. The Scandinavian feel extends through the dash with a 10.2-inch touchscreen perched atop the flowing dash and a steering column and shift knob on the stalk that's unlike any other.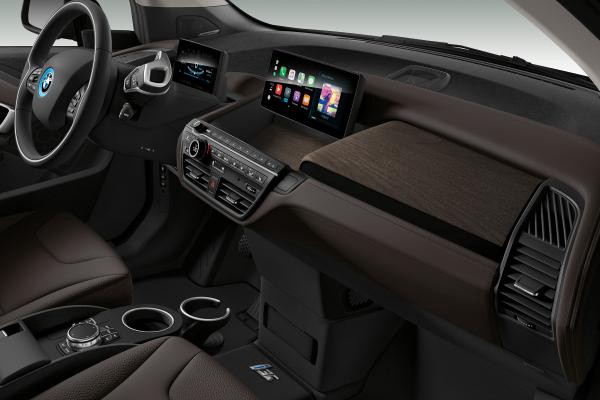 The materials around the i3 are clean, sharp, and durable.The exterior of the i3 hatchback is similarly distinct, the wheels are pushed close to the corners, and the short overhangs give the i3 a squat, stub look. Its window line expands at the small rear doors, dips into the body line, then pinches together at the rear. Like other electric cars, the BMW i3 lacks a conventional transmission, its acceleration is seamless, smooth, and exciting for drivers making the switch from gas-powered cars. The i3s adds a scant amount of power to the basic formula of the i3, along with wider tires and lower ride height.
All i3 models ride smoothly but may be a little too stiff compared to luxury sedans that cost nearly as much as the i3. Range-extending models get a small 2-cylinder engine in the rear that's taken from a BMW motorcycle but doesn't directly drive the wheels. Instead the small engine serves as a backup generator for the i3, kicking on when the battery is fully depleted and adds more than 90 miles of range.
Comfort and Quality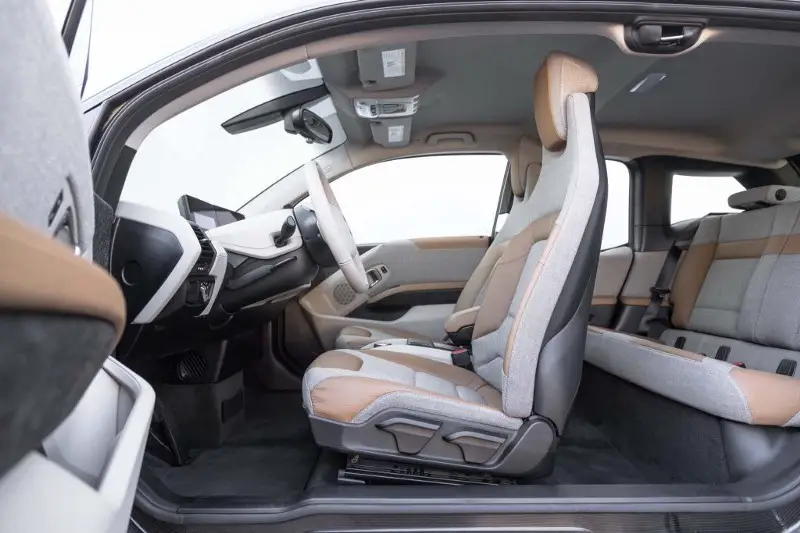 The 2019 BMW i3 is a four-seater but long legs may disagree with the automaker. Despite the two, smaller carriage doors offering decent access to the second row, adults shouldn't spend long stretches in the short rear seats.
The front seats are thin but accommodating. The driver's view out front is uncharacteristically good. The i3's nerdy, boxy looks skip BMW's stylish, svelte packaging in their other cars. The rear carriage doors are further up than the rear seat backs and some clambering aboard could flop into the rear seats once they're inside. Just 31.9 inches of leg room are available in back, that's not much for anyone taller.
The cargo area offers up 15.1 cubic feet of room for gear, which is typical for some compact sedans. The i3's no compact sedan however, and most of that room is vertical space that may not be usable for some. Stack groceries like a pro and it could be enough, tumble the rear seats forward for more than 39 cubes and a more functional cargo area for hatchback shoppers.
Safety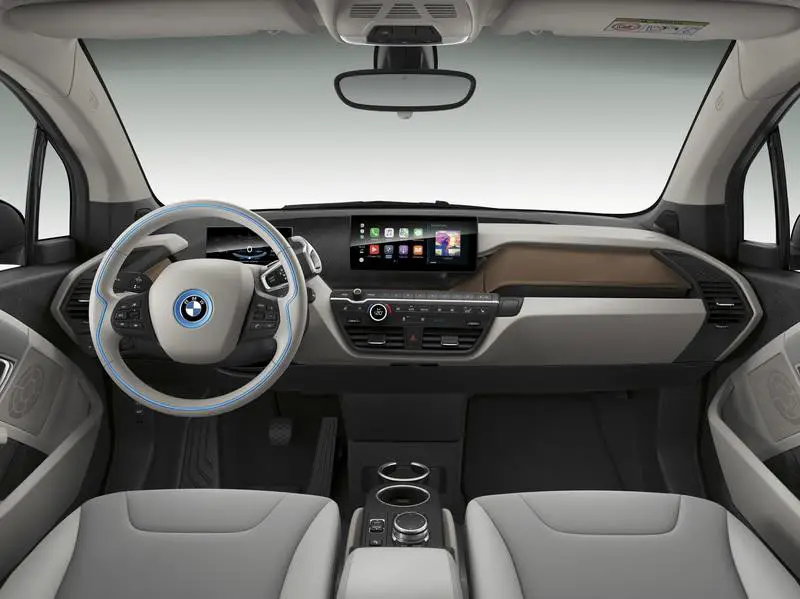 Automatic emergency braking is available on i3 models, but it's part of a pricey upgrade that costs more than $2,000. That package adds adaptive cruise control, navigation, automatic high beams, and upgraded adaptive LED headlights, but many other automakers make the lifesaving braking technology standard for far less.
Luxury-car gripes aside, the i3 features an advanced carbon fiber construction that has held up well in testing. The small hatchback features good outward vision and is easy to park.
Features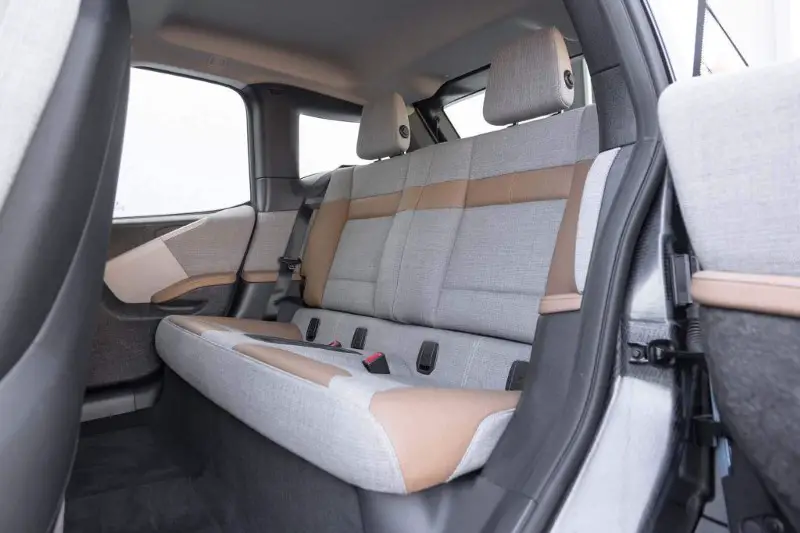 2019 i3 is equipped with cloth seats, skinny 19-inch wheels, Bluetooth connectivity, navigation, heated front seats, and a 10.2-inch infotainment screen.
BMW makes available its i3 in Deka, Mega, Giga, and Tera trim levels. The top-of-the-line Tera trim includes 20-inch wheels, oak trim accents, and leather upholstery. It's the only package that offers full leather upholstery.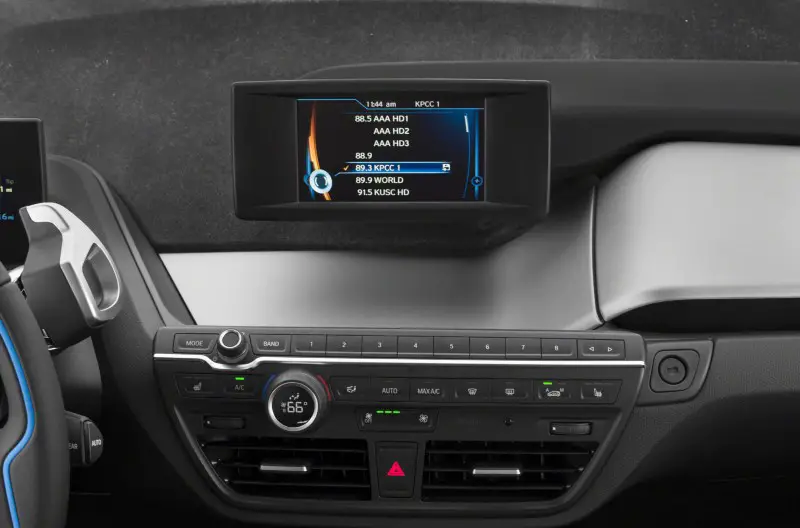 Price starts at $44,450
Summary for the 2019 BMW i3:
Range: 153 miles (246 km)
120 Ah battery: (42.2 kWh)
170 hp electric motor (i3s = 181 hp)
Acceleration: 0 — 60 mph in 7.2 seconds (i3s = 6.8 seconds)
comparison of preview i3 vs 2019 i3
2014 BMW i3: 81 miles (130 km) of range (60 Ah battery)
2017 BMW i3: 115 miles (185 km) of range (94 Ah battery)
2019 BMW i3: 53 miles (246 km) of range (120 Ah battery)
Join the newsletter to receive the latest updates in your inbox.