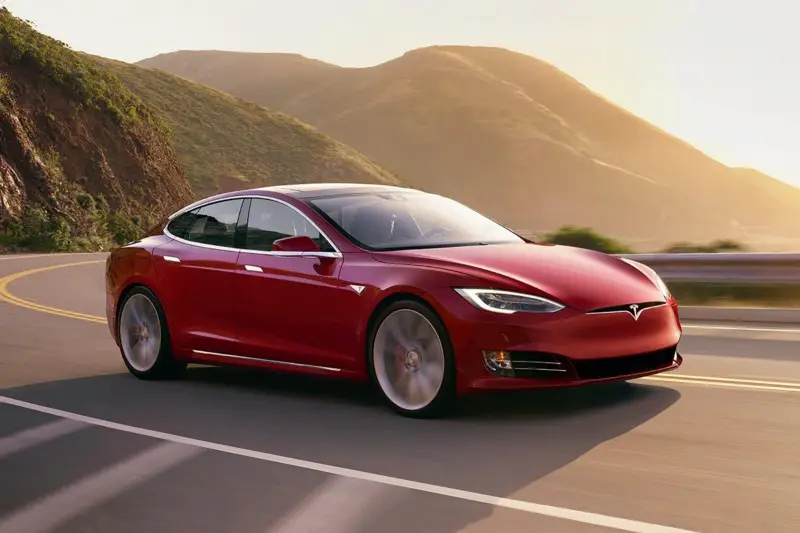 The Tesla Model S provides a seating capacity for five, plus two children in the optional jump seats. The batteries and motors are placed low in the chassis, allowing space for front and rear trunks while creating a very low center of gravity for improved handling.
The P100D is currently the highest performing version of the Model S. It signifies the performance version with the 100 kWh battery and dual motors that provide all-wheel drive. The P100D has acceleration of 0- 60 mph in 2.5 seconds. The range is estimated at 315 miles.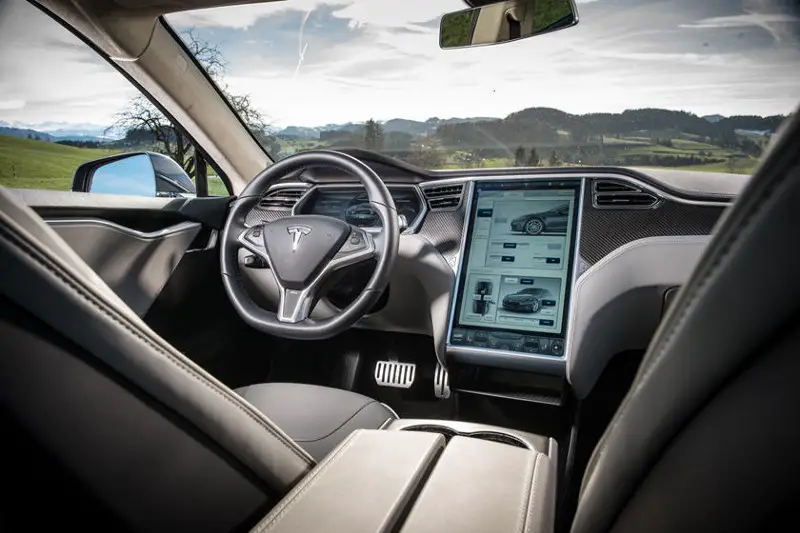 Charging options for the Model S P100D include the use of Tesla's Supercharger network for long distance travel, or conventional charging with the car's 110-volt, 240-volt or J1772 connectors. Charging time is 96.7 hours at 110 V, 10.72 hours at 220 V, and 1.33 hours at 440 V.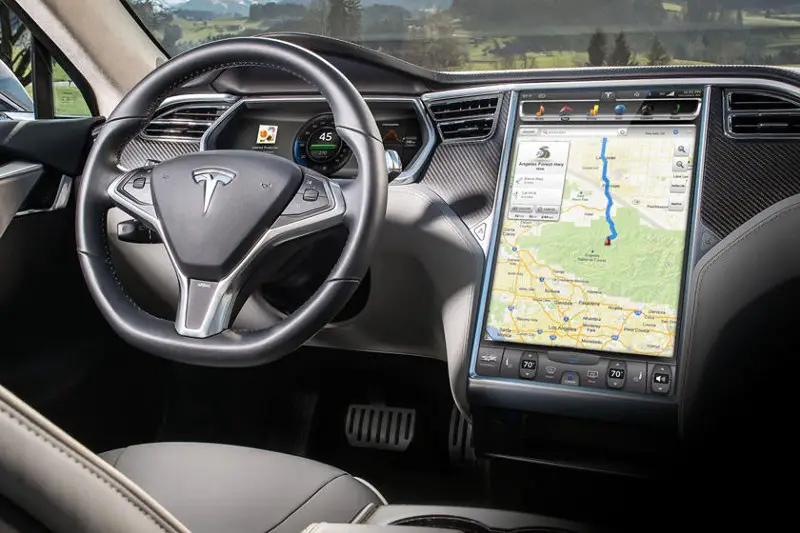 The Tesla Model S P100D is a connected car , it has WiFi and Internet connectivity. The infotainment has A 17 inch touchscreen in the center of the dash controls most functions. The wireless Bluetooth function allows your phone contacts and calendar to integrate with the car's system.
The Tesla mobile app lets you monitor the car's location, its charge status, and even whether any doors, trunks, or the sunroof are open. You can also lock and unlock the car, vent the sunroof, honk the horn, and pre-condition the interior to your desired temperature before you arrive. The car can park itself or pull itself out of your garage with the Summon function, and the Valet mode restricts access to your information and your valuables.
Price: $122,700
Join the newsletter to receive the latest updates in your inbox.